SoftBank Vision Fund – An Overview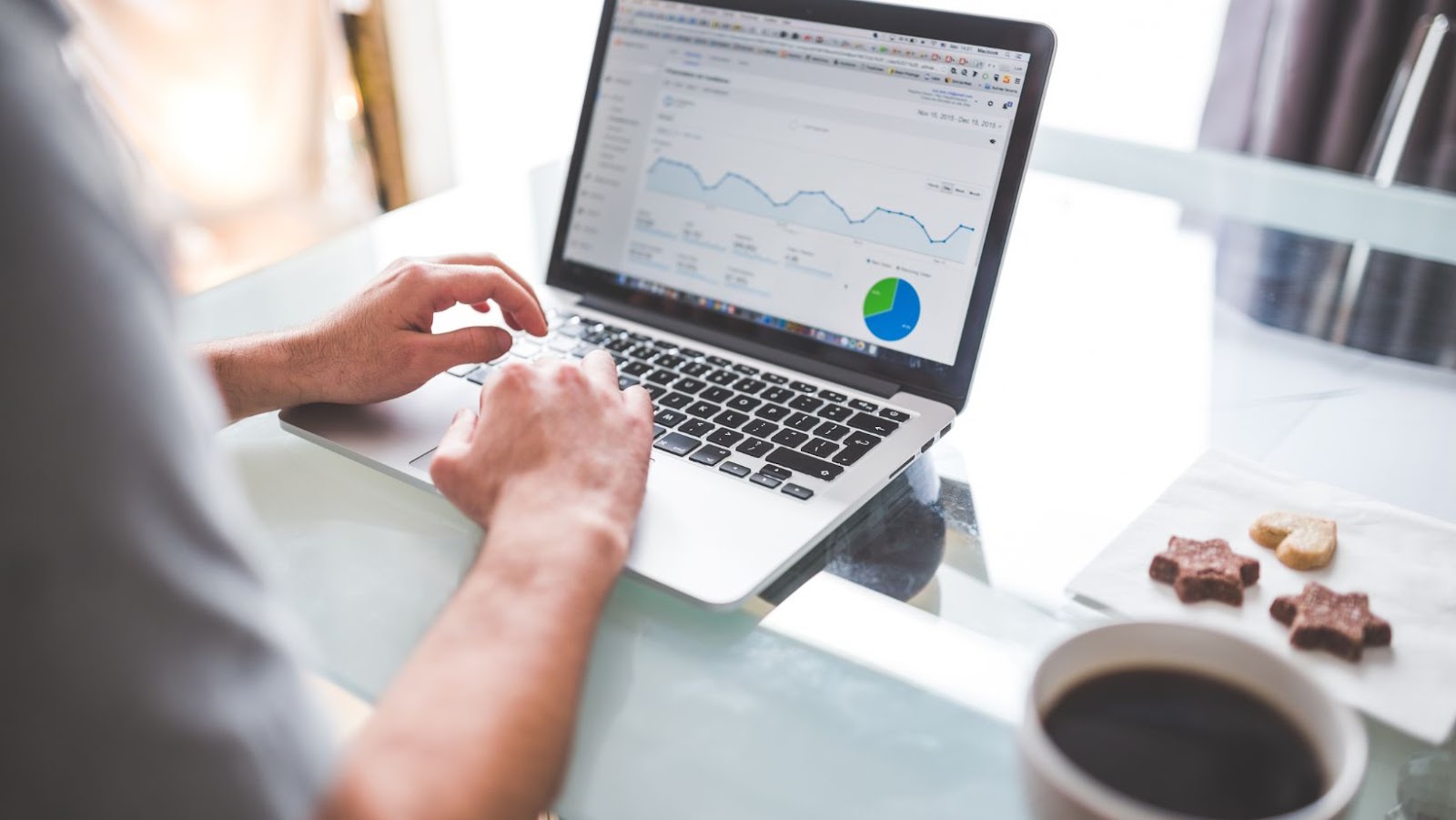 SoftBank Vision Fund is an investment fund started by the Japanese SoftBank Group to invest in the technology sector. It was founded in 2017 and has almost $100 billion in capital.
Despite being one of the biggest investors in the tech sector, the fund recently reported losses of ¥660 billion due to the current economic downturn.
Let's take a look at the fund in further detail.
Overview of SoftBank Vision Fund
The SoftBank Vision Fund (SBVF) is a US$100 billion global technology investment fund created by SoftBank Group and supported by the Public Investment Fund of Saudi Arabia. It was originally launched in April 2016 and is managed by the SoftBank International Group, a London-based entity focused on international investments.
SoftBank first announced its intention to launch the fund in October 2015. It then received up to US$45 billion of committed capital from investors including the government of Saudi Arabia via the PIF, Apple Inc., Foxconn Technology Group and Qualcomm Incorporated, and various other leading global corporations. Over 90 investors have committed close to US$90 billion to date.
SoftBank Vision Fund seeks out long-term private investments in trailblazing companies with bold missions that are revolutionizing multi-billion dollar industries through advanced technologies such as artificial intelligence (AI), robotics, virtual reality (VR), augmented reality (AR), autonomous driving—which includes driverless cars—the internet of things (IoT) and connected networks—as well as quantum computing. The fund also invests in startups with groundbreaking technologies related to health care services and diagnostics.
The fund has invested billions into developing market ecosystems around cloud computing, self-driving cars, AI appliances, wearable technology applications, spacecrafts and microelectronics among other segments with strong growth potentials. To date it has completed more than 90 deals within 17 countries spanning six continents including North America, Europe and Asia Pacific regions for tech companies across multiple industries such as transportation & logistics; retail/eCommerce; education; finTech; Agriculture & Food Tech; healthcare systems; communications services & social media networks ; energy sector & environmental protection etc.
History of SoftBank Vision Fund
The SoftBank Vision Fund is a technology-focused fund led by Japanese conglomerate SoftBank Group. Founded in 2016, the fund seeks to benefit from the rapid evolution of the global technology industry by investing in companies worldwide. The Fund was created to capitalize on various technology investments, such as semiconductors, augmented reality, artificial intelligence, robotics, autonomous vehicles and big data analytics. It also has invested in various industries, including Internet-related businesses and financial services companies.
Since its inception in 2016, the Fund has invested over $36 billion into 90 companies across four continents. With offices in Tokyo (Softbank Corporation), London and San Francisco (SoftBank Capital), it has become one of the world's most active venture capital groups. The Fund's portfolio includes well-known established companies such as Uber and WeWork and early-stage startups developing cutting-edge technologies like Smart Wheels and OpenAI. In addition, it has been an early backer of firms that promise innovative solutions for various problems from healthcare delivery to ride sharing services.
SoftBank Vision Fund's Investment Strategy
The SoftBank Vision Fund has been making headlines recently with the news that it suffered losses of ¥660 billion from the tech slump that has been persisting in the market.
This article will give an overview of SoftBank's investment strategy and how it has contributed to current affairs. In addition, it will discuss the pros and cons of the fund, including an analysis of its successful and failed investments.
Targeted Sectors
The SoftBank Vision Fund (SBVF) is a large pool of capital created by Japan-based parent company SoftBank Group. Its goal is to generate long-term returns and promote technological progress in various sectors. The fund has invested billions of dollars in some of the most successful tech companies, such as Uber, WeWork, Flipkart, ARM Holdings, Improbable and BigCommerce.
SBVF invests mainly in the technology sector but also seeks investments in industries related to artificial intelligence (AI), deep learning and other new technologies. Specific investment areas include autonomous mobility (including aviation and marine technology), robotics, big data analytics, digital healthcare/medical technology and financial technology (fintech). Other markets considered for investment are ecommerce/retail technology and communications/media services.
In addition to investing directly in these target companies and industries, SBVF provides "strategic investments" through exchangeable debt instruments for select publicly traded companies with the potential for significant growth. This consists primarily of capital investments initially made in private companies that convert into public securities upon the company's IPO or other liquidity event within an agreed period after SBVF's initial investment. These exchangeable debt instruments provide funds to help entrepreneurs reach their goals more quickly and become successful while allowing SBVF investors to benefit from prepayment discounts or multiple liquidation preferences before a liquidity event like an IPO or sale.
Investment Approach
SoftBank Vision Fund (SBVF) is one of the world's largest technology-focused investment funds, with a mission to develop groundbreaking and transformational technologies that can positively impact the world. SBVF's investment approach seeks to capitalize on opportunities in DeepTech, FinTech, Cloud & Infrastructure, Mobility & AI, and Consumers sectors through a strong focus on high-growth companies whose products or services have the potential to disrupt existing markets or create new ones.
SBVF takes a long-term approach to investments, partnering with seasoned entrepreneurs who commit significant resources to pursue their vision and are passionate about utilizing technology for positive economic and social results. To support founders from early-stage up until market-exit, SBVF provides tech startups capital and deep operational insights and assistance about organizational structuring and strategic development – including recruiting top talent.
When selecting target companies, SBVF seeks out projects initiated by outstanding entrepreneurs who demonstrate excellent execution capabilities including natural leadership qualities, technical experience within developed platforms or prior experience scaling organizations. In addition, the tech startup should possess strong industry competitive advantages through disproportional IP protection or advantageous scalability capabilities enabling it to efficiently develop its business in multiple geographies and industries worldwide.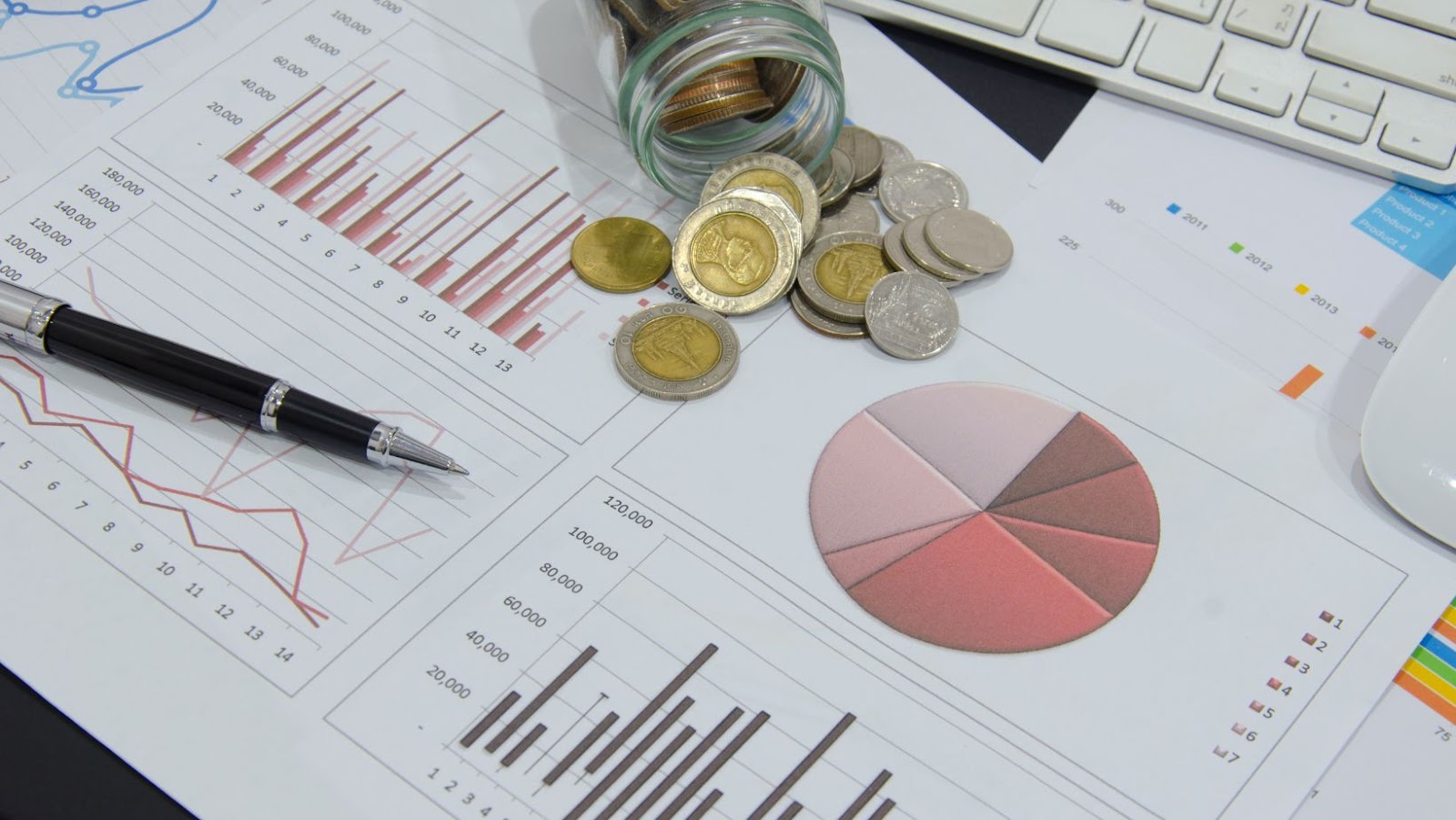 Impact of SoftBank Vision Fund
SoftBank Vision Fund (SBVF) is a large Japanese-based investment fund with considerable success over the past few years. The fund has hailed several major investments in some of the leading technology-oriented companies in the world.
Recently, however, the fund has been in the news due to its estimated losses of ¥660 billion as tech slump persists. Consequently, this begs the question of what kind of impact the losses have had on SBVF and its ventures.
In this article, we will look in-depth into the impact of SoftBank Vision Fund and its current standing.
Positive Impacts
Since launching the SoftBank Vision Fund in 2017, there has been tremendous innovation and rapid growth in key sectors such as artificial intelligence (AI), autonomous vehicles, e-commerce, financial technology (fintech), healthcare IT, and enterprise software. The fund has invested in over 100 leading companies across various industries worldwide resulting in an estimated valuation of nearly $100 billion.
The investments made by the fund have enabled companies to capitalize on emerging trends and quickly move into new markets. This activity has spurred job creation worldwide by creating numerous opportunities for workers across varying skill sets. In addition, numerous venture capital (VC) firms have been established to facilitate new business models that are impossible without SoftBank Vision Fund's support. Furthermore, the fund has also provided a platform for start-ups to become unicorns. This leads to an increase in market value and an enhanced investor sentiment towards the prospects of technological disruption.
The capital injection from the SoftBank Vision Fund also helps entrepreneurs achieve scale faster than they could, thus creating a more dynamic startup ecosystem. It enables them to focus on developing disruptive products/services that can deliver differentiated services or solutions solving customer issues or creating new markets with high potential return on investment (ROI). In addition, its deep pockets and influential network allow accelerated expansion for companies through mergers & acquisitions, further consolidating its market share globally.
Overall, with access to long-term liquid capital from SoftBank Vision Fund, entrepreneurs can bring groundbreaking innovations that are changing industries from business models to user experience at a much quicker pace than what was previously imaginable giving consumers access to better quality services at reduced prices ultimately bringing about greater economic prosperity for all stakeholders involved globally.
Negative Impacts
The SoftBank Vision Fund (SVF) has drawn criticism from multiple sources within the venture capital world, especially those that question its focus on investing in unicorns with high valuations. One of the primary concerns is whether these companies will be able to meet the expectations of their investors, who are putting in large amounts of capital without a proven track record of success. This could increase risk, ultimately leading to losses for venture capitalists and other investors.
Other criticisms include a lack of transparency regarding investment terms, which can lead to an unequal playing field between new investments and existing MVF portfolio companies. SVF also has been criticized for investing too much money into unproven companies at sky-high valuations on the assumption that they will be valuable over a long period. Critics worry that these businesses may be unsuccessful and unable to provide returns for those Venture Capitalists who invested in them. Finally, many have pointed out potential conflicts of interest due to Softbank's involvement with many of the companies it invests in and its involvement as a principal investor.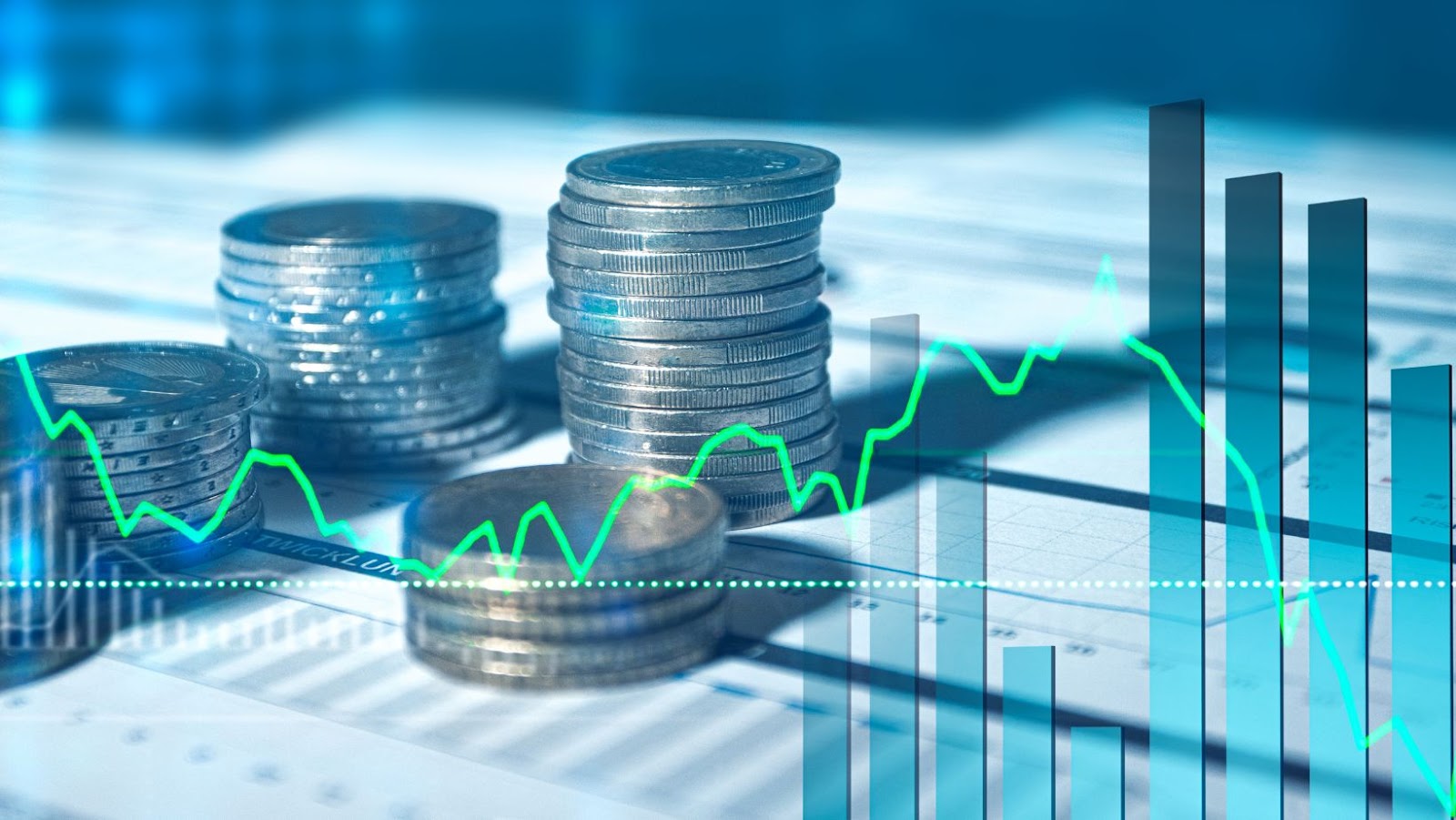 SoftBank Vision Fund Loses ¥660 Billion As Tech Slump Persists
The SoftBank Vision Fund has reported losses of ¥660 billion in its latest financial report, reflecting the ongoing persisting tech slump. This is a significant amount of money and investors are very concerned about this.
This article will examine what happened and why the fund has lost so much money.
Causes of Losses
The SoftBank Vision Fund (SVF) has recently reported significant losses for the third consecutive quarter. SVF is a private technology-focused fund established by SoftBank Group Corp. in 2017 to invest in technology companies whose products and services boast innovative promise and potential for growth.
So far, the fund has reported billions of dollars in losses stemming from tech, real estate and other investments made during 2019. Common causes of these losses include:
Negative returns on investments: In many cases, investors have been unable to accurately predict future success or failure of projects funded by SVF, leading to losses when anticipated returns have not materialized.
Overvaluation of assets: The high valuations placed on SVF's investments may have caused SoftBank Group to overestimate their potential profitability while underestimating the risks associated.
Unstable market conditions: No business venture is immune from unpredictable changes in the market; when the market turns bearish, it can bring down entire funds such as SVF and other venture capital funds.
Inaccurate forecasting: A major reason for unmet expectations could be due to inaccurate forecasting models used by SVF's management team that failed to capture challenging economic trends or unforeseen industry changes at launch time of investment.
Impact of Losses
SoftBank Vision Fund (SVF) is a Japanese technology-focused venture capital fund sponsored by Softbank Group, invested in privately held technology companies. With the largest pool of funding ever dedicated to venture capital, the fund has been one of the most influential players in global investments in transformative technologies such as artificial intelligence, robotics, and financial services using machine learning.
Despite its large size and broad base of investments in various industries, SVF has recently faced massive losses across many of its portfolio companies due to market downturns resulting from the COVID-19 pandemic.
The impact of these losses on SVF's portfolio companies can be far-reaching due to direct effects such as layoffs and funding disruptions and indirect effects on the overall venture capital industry, which could ultimately lead to long-term disruption of investment patterns. As a result, SVF may need to reevaluate its process for selecting portfolio companies and revising investment strategies to better safeguard against future market crashes or other unforeseen catastrophic events.
While this could result in reduced return on investments for some stakeholders, making prudent decisions now can help ensure that money is well spent on projects with more realistic outcomes.
Conclusion
After examining the losses and gains of the SoftBank Vision Fund, it can be concluded that the current tech slump continues to have a major impact on the Fund.

Despite this, the Fund has seen some success, such as investments in robotics, artificial intelligence, and other technologies.
The SoftBank Vision Fund remains a major player in the tech investment world.