The Battle for Marketplace Sellers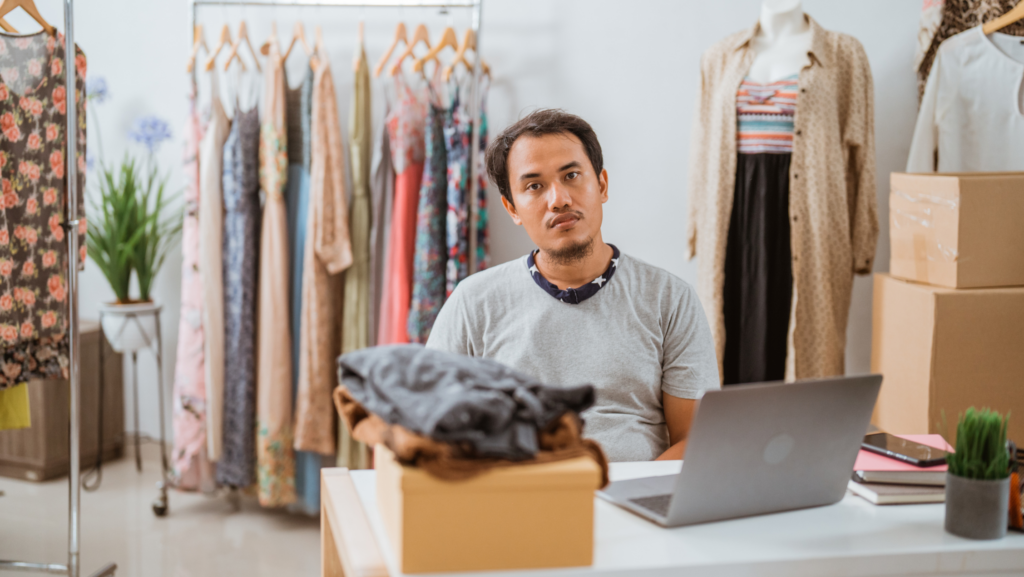 2020 was a year of disruption and adaptation as the world faced an unprecedented pandemic. This disruption also extended into the e-commerce world, as companies like Amazon and Walmart found new strategies to battle for marketplace sellers.
With Amazon Marketplace having the most sellers, but Walmart gaining ground, let's take a closer look at how the pandemic helped Walmart in their battle for the e-commerce throne.
Overview of the battle between Walmart and Amazon
The battle between Walmart and Amazon is one of the most exciting competitions in modern corporate history. Once a small retail chain in Arkansas, Walmart has transformed into one of the world's largest companies. In recent years, Amazon, long known as an online retail giant, has shown that it can challenge even the most established players for market share. Their battle over commerce has created a dynamic environment for buyers and sellers looking to make money with their e-commerce efforts.
Walmart and Amazon have made major strides towards growing their respective platforms for marketplace sellers, introducing initiatives like two-day delivery, order management systems, digital payments options and more. Both rivals offer wide reaches to customers around the globe and several different payment methods that help accommodate varying customer preferences. In addition, they both offer plenty of resources for fulfillment centers and warehouses to quickly and efficiently fulfill orders.
In addition to technological innovation on their competitive marketplaces, Walmart and Amazon have made major investments in expanding their physical stores across the United States. This allows them to better control delivery costs while seamlessly blending their physical retail stores with the convenience of online shopping applications. Meanwhile, marketplace sellers have been able to take advantage of these larger networks through enhanced sales services and access to customer data sets, allowing them to better target markets according to customer needs and preferences.
The competition between Walmart and Amazon continues heating up not only on a commercial level but also on a financial level where each company seeks higher valuations from investors each quarter leading up to quarterly results announcements which often drives stock prices higher or lower depending on performance expectations from analysts covering the stock from Wall Street brokerages throughout the world.
How the pandemic helped Walmart battle Amazon Marketplace for sellers
Walmart and Amazon have long been battling to attract and retain e-commerce sellers on their respective marketplaces. From Amazon's pioneering online marketplace to Walmart's later entry, the struggle to attract sellers has been ongoing for many years before the pandemic.
In this article, we'll explore the pre-pandemic battle between the two giants and how the pandemic has helped Walmart to gain an edge in the competition.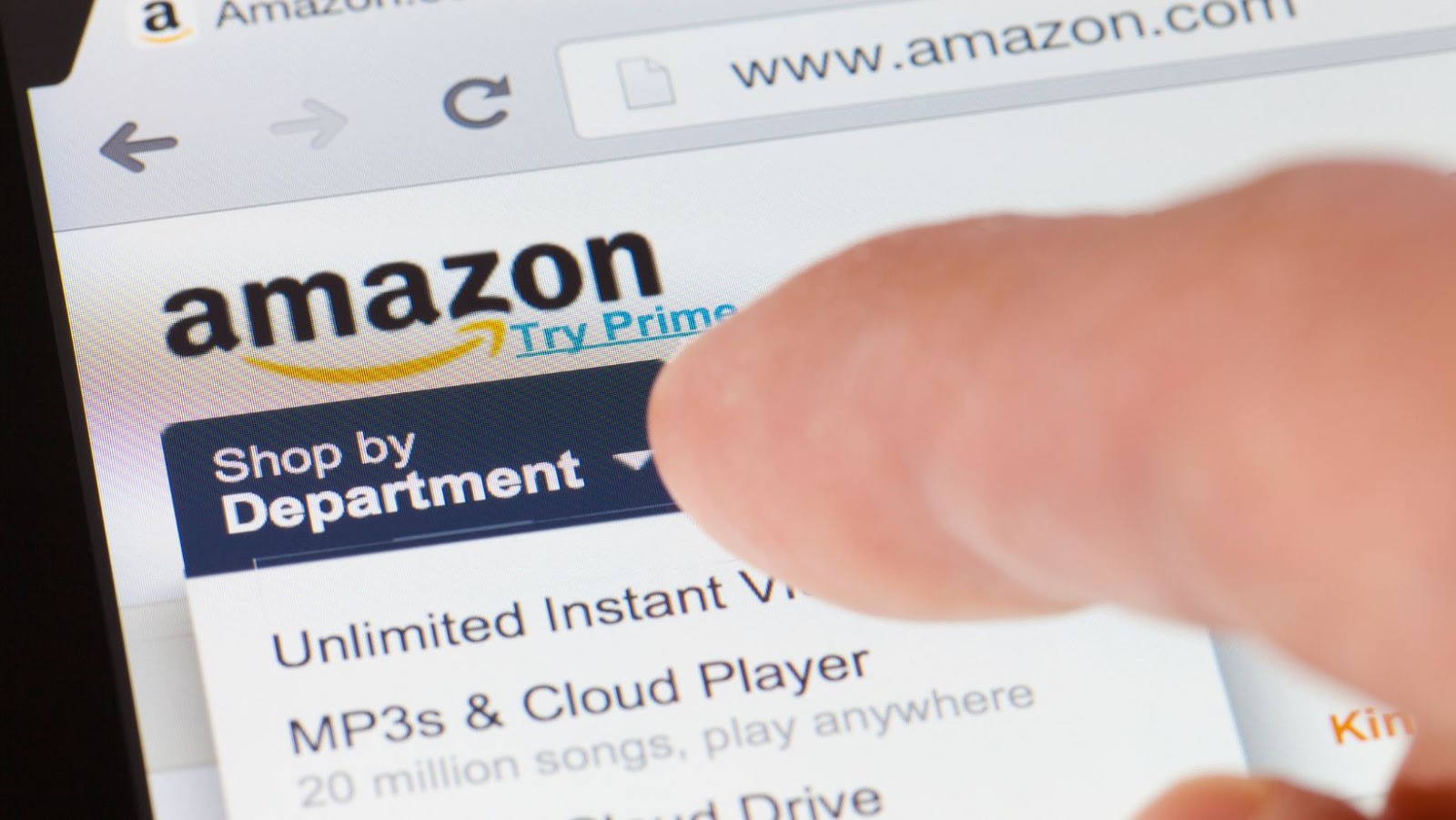 Amazon's Marketplace Dominance
Before COVID-19, Amazon was the undisputed leader in the online marketplace for sellers. Amazon made it easy for sellers to leverage its established platform, which gave them access to millions of potential customers. However, with rising fees and strict regulations set by the company, some sellers began to look elsewhere for more favorable terms and conditions.
Furthermore, increasing competition from other online marketplaces such as eBay, Walmart and Etsy also limited Amazon's dominance. These companies had similar platforms that allowed buyers and sellers to interact directly with one another in a secure environment. In addition, by offering competitive rates on commission fees and easier access to sales data, these services provided an attractive alternative to Amazon's Marketplace.
Introducing smaller marketplaces like Shopify further strengthened the competition against Amazon's dominance by providing better customer service and customized solutions for smaller businesses. Smaller players also offered more flexible payment plans that attracted those who wanted more control over their business operations without following complex rules imposed by larger companies like Amazon.
Both large and small players posed a considerable threat to Amazon's Marketplace dominance before the pandemic; however, when coronavirus hit in 2020 it presented an even greater challenge. As stay-at-home orders were implemented worldwide, consumer spending habits shifted significantly, making it much harder for traditional sellers to maximize profits from their stores hosted on any platform – even if one of those platforms is Amazon's Marketplace.
Walmart's Challenges
In the digital age, brands and retailers have, to an extent, shifted away from brick-and-mortar stores, towards a focus on digital marketplaces. For example, Walmart has worked hard to be more competitive online in recent years, to simplify its shopping experience for customers and protect its core business amid intensifying competition. Despite these efforts, pre-pandemic conditions posed challenges for the giant retailer when competing against Amazon and selling through external marketplaces.
Walmart's Challenges:
Limited offerings: Though Walmart had ramped up its online presence, it still offered fewer products than Amazon. This limited product selection made it difficult for marketplace sellers selling through Walmart and Amazon to manage their inventory; they often needed to source items outside of Walmart's catalogue to have adequate supply.
Presence on external platforms: The market share of external platforms such as Etsy had rapidly grown much higher than that of major retail sites such as Walmart or Amazon. This specialized platform was seen as an attractive option for consumers seeking unique or limited production items – making it essential that Walmart expand its presence on these external sites if they wanted to be competitive with similar retailers.
Growing competition: Though the direct rivalry between Amazon and Walmart constituted the most visible aspect of their competitive dynamic, other players were emerging as well – most notably Target who had begun making moves in ecommerce back in 2019 with its Ship from Store initiative and continued with various plans even during the pandemic. These developments increased the difficulty for Walmart when attempting to consolidate marketplace sellers onto its platform alone.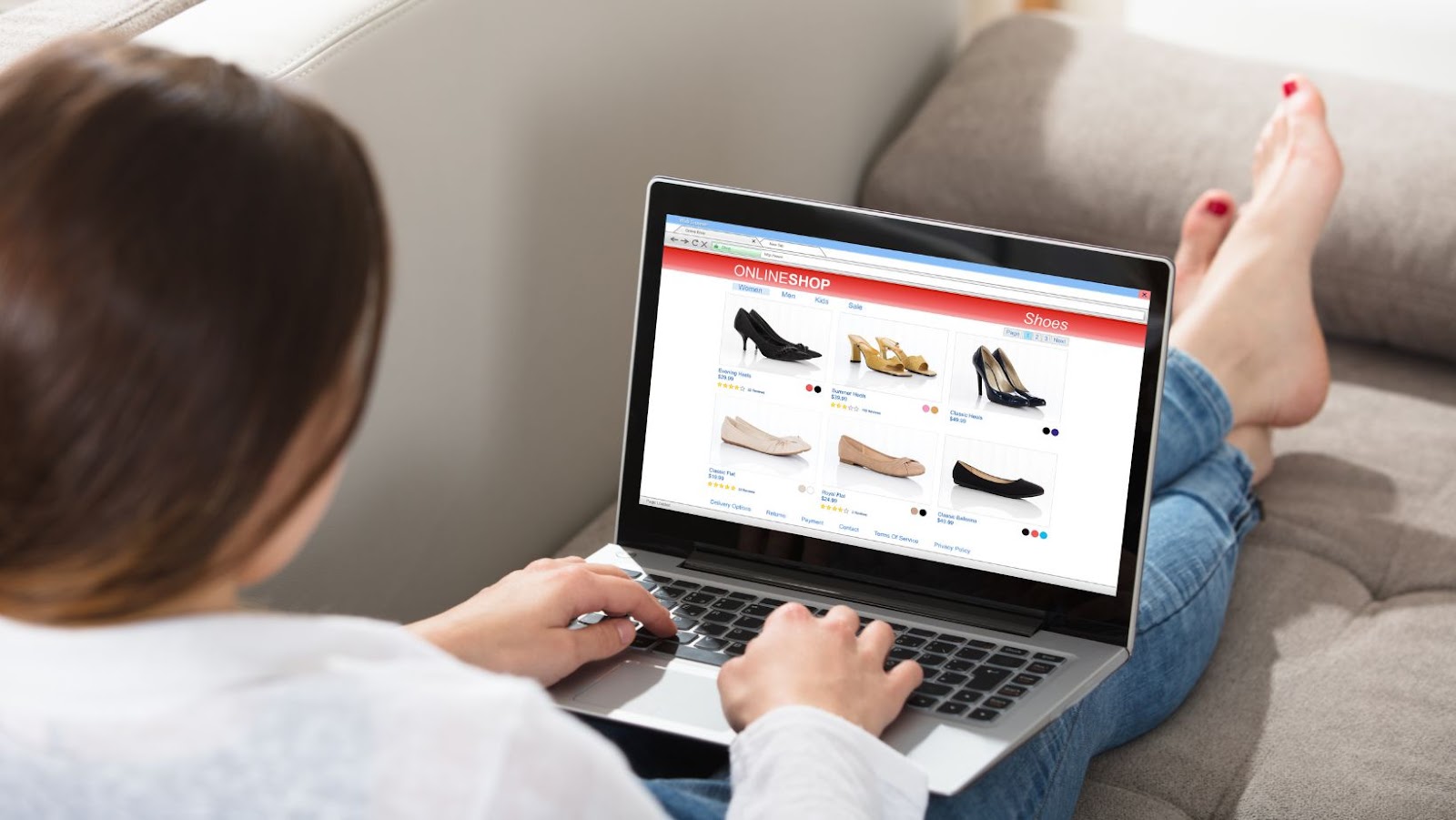 Impact of the Pandemic
The COVID-19 pandemic has brought about a lot of changes in the way businesses operate, as well as the way people shop. One particular sector of the eCommerce industry that has seen a shift is the battle between Walmart and Amazon Marketplace for sellers.
In this article, we will explore how the pandemic has impacted the battle between the two marketplaces and how it has helped Walmart to gain an edge in the competition.
Amazon's Marketplace Challenges
The pandemic has had an immense impact on the marketplace, especially Amazon. As a result, sellers focusing on quick delivery, price optimization and timely customer service are most likely to succeed in this current environment of unprecedented market changes.
Amazon has been struggling to meet customer demand for goods and services due to strained warehouse capacities and pandemic-related delays. Furthermore, Amazon's Marketplace business model has been under pressure from the demands of disruption caused by the pandemic. As a result, sellers must quickly adapt their practices to remain competitive and successful on the platform. Amazon's challenges can trickle down regarding limited stock availability, difficult returns processes, tighter rules and guidelines, increased fees and more competition from new sellers.
Sellers should also strive to provide value-added services such as personalization options for products sold or setting up an active social media presence for their store to stand out among other Marketplace sellers. Additionally, leveraging new technology such as automation tools can help keep sellers organized while managing multiple marketplace stores at once; they may also assist with SEO optimization efforts so online shoppers can easily find products, leading to higher orders.
Overall — Amazon's Marketplace stands strong in providing resources that allow third-party sellers access to a large number of shoppers looking for distinctive goods that cannot be found elsewhere; this makes it essential that they take into account these challenges throughout their online retail journey to achieve success with the platform even during difficult times like this one.
Walmart's Opportunities
The COVID-19 pandemic has had a massive economic impact and Walmart has been a major beneficiary as the crisis unfolded. With many retail stores closed, consumers and businesses alike have turned to Walmart as an essential provider. The opportunity for marketplace sellers to capitalize on this shift has been prodigious, with Walmart launching multiple initiatives to boost their service offering to meet emergency demand globally.
One of these initiatives is introducing a limited third-party model for certain products. Marketplace sellers can utilize Walmart's global delivery capabilities but only fulfill orders within specific categories such as Household Essentials, Baby and Electronics. In addition, marketplace sellers are limited to US fulfillment only for products outside these categories.
Transparency has also improved significantly with various updates such as making prices more visible on product pages and creating better opportunities for Marketplace buyers by providing enhanced visibility into seller ratings, reviews and store performance metrics like on-time shipping and Returns/Cancellation rates.
In addition, Walmart launched its new Fulfilled By Program (FBP) in March 2021, providing increased exposure opportunities within the replenishment areas of Walmart's Retail Flagship Stores (Supercenters). FBP allows Marketplace sellers to list their products in select replenishment-eligible categories for local in-store pickup at participating Flagships across the United States. This offers greater visibility with additional features designed to help small business owners succeed including no membership or listing fees and access to Seller dashboard analytics tools that provide insights into performance metrics like order value and orders fulfilled by participating stores.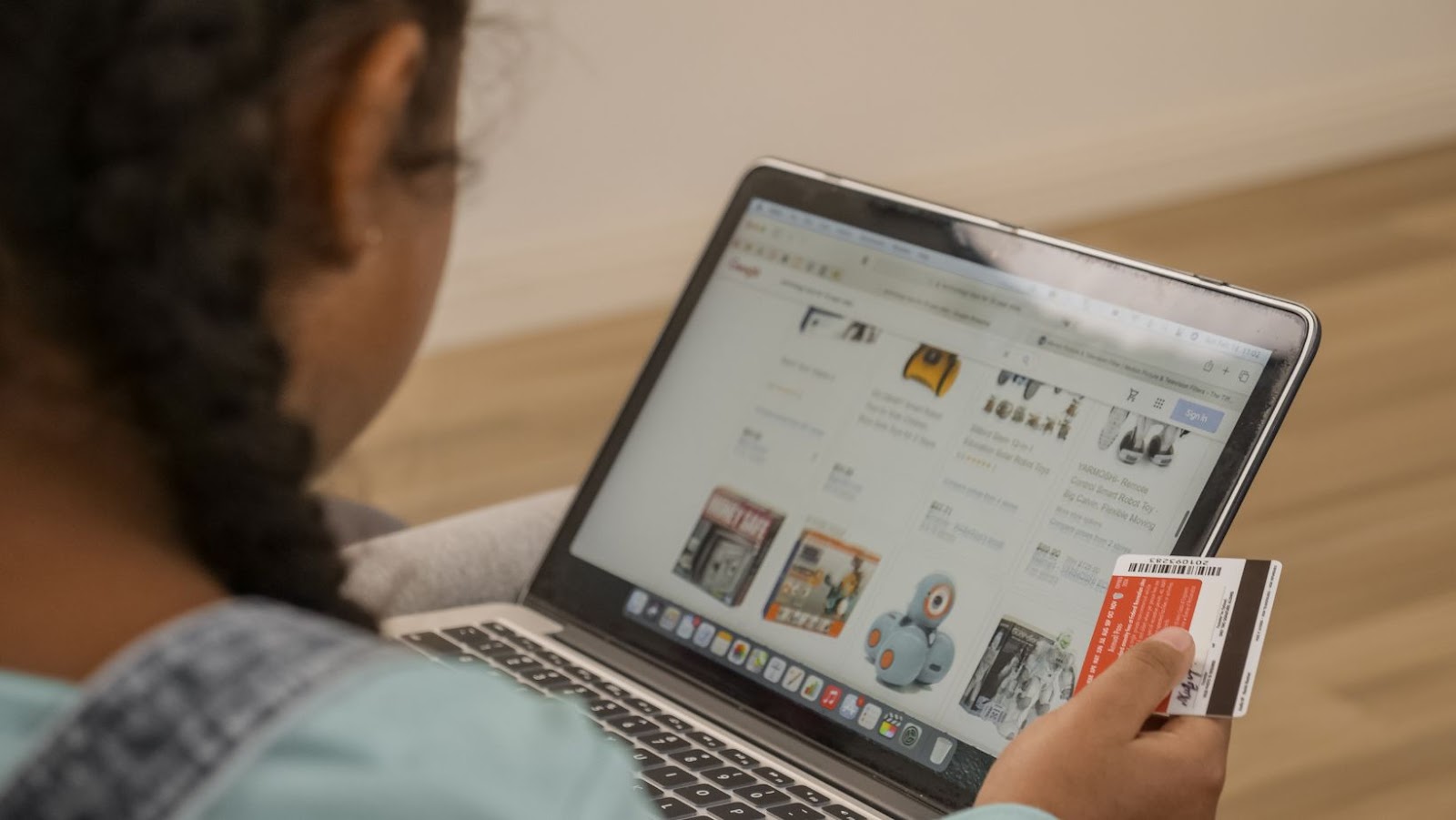 Post-Pandemic Battle
As 2020 showed us, the pandemic has had an immense effect on the entire world. The battle between Walmart & Amazon for marketplace sellers is one key area that impacted the pandemic.
As the pandemic took hold and more people turned to ecommerce, Walmart and Amazon stepped up their efforts to attract marketplace sellers to their respective platforms. This article will explore how the pandemic shifted the battle dynamic and helped Walmart compete with Amazon.
Walmart's Strategy
As the pandemic has dramatically changed buying habits and the need for e-commerce, market competition is intensifying. Walmart, already an industry leader in brick and mortar retail, has established a foothold in the e-commerce space over recent years with increasing insistence on seller requirements to compete against larger players like Amazon.
Walmart's strategy is focused on providing customers simplicity, convenience and control in their digital shopping experience. To do this Walmart has invested heavily in their online marketplace website and have upgraded its internal systems to handle a much greater volume of orders than pre-pandemic demand. In addition to their online presence, Walmart has also implemented several policies concerning their sellers including:
Introducing automated supplier onboarding processes to quickly bring on vetted suppliers
Establishing centralized locations for large bulk order processing for faster shipping times
Requiring sellers to be compliant with price matching rules
Imposing higher minimum performance standards compared to other marketplaces
Extending fulfillment via two-day shipping as well as curbside pickup services
These strategies enable faster turn times while ensuring security and trust in the customer buying experience on Walmart.com. As competition continues between online marketplaces, addressing customer pain points may be one of the key differentiators when it comes down to winning over shoppers post pandemic.
Amazon's Response
The coronavirus pandemic has shaken up many aspects of the global economy, but none more than eCommerce marketplaces. Major retailers like Amazon have experienced unprecedented demand for products ranging from household necessities to electronics, resulting in a surge of new sellers competing for attention and profits. As the landscape evolves, Amazon is adapting its approaches to protect customers and their sellers from fraud attempts, runaway prices and counterfeits—all vital to ensure buyers feel secure about their purchases.
One of Amazon's responses lies in adjusting current policies on marketplace sales through initiatives such as Project Zero, which helps sellers detect suspicious or known counterfeit items. Through this program, Amazon provides participating brands with a digital fingerprint that matches an item's authenticity with billions of images daily. This proactive approach helps ensure that customers receive genuine products and protect against the potential sale of unauthorized goods within their marketplace.
In addition to beefing up digital security measures, Amazon raises standards around seller performance metrics to promote consumer-centric commerce. For example, to qualify for promotional activities like Buy Box or improved product rankings, sellers must maintain efficient shipping timeframes with reasonably priced shipping costs and consistently provide quality customer service responses. This encourages a higher consumer-focused standard for all participating merchants operating within the space—further strengthening consumer confidence for successful online retail experiences between buyers and sellers alike.
Conclusion
2020 was a difficult year for many business owners as the pandemic caused a major disruption to the global economy. However, some businesses have persevered through the hard times and even seen a surge in growth. One such business is Walmart, which has seen increased competition with Amazon Marketplace.