What are the goals of Softbank's Vision Fund 2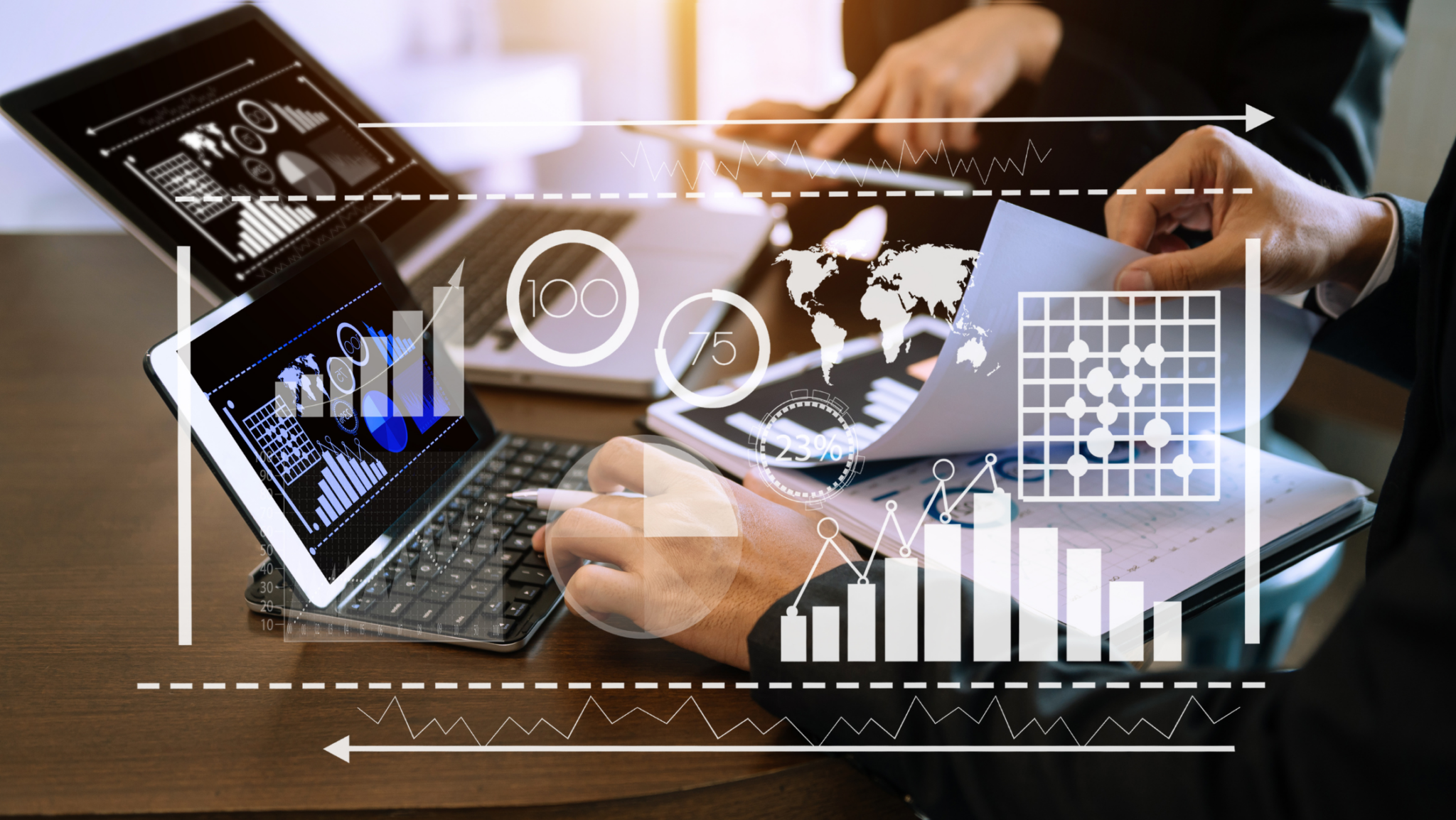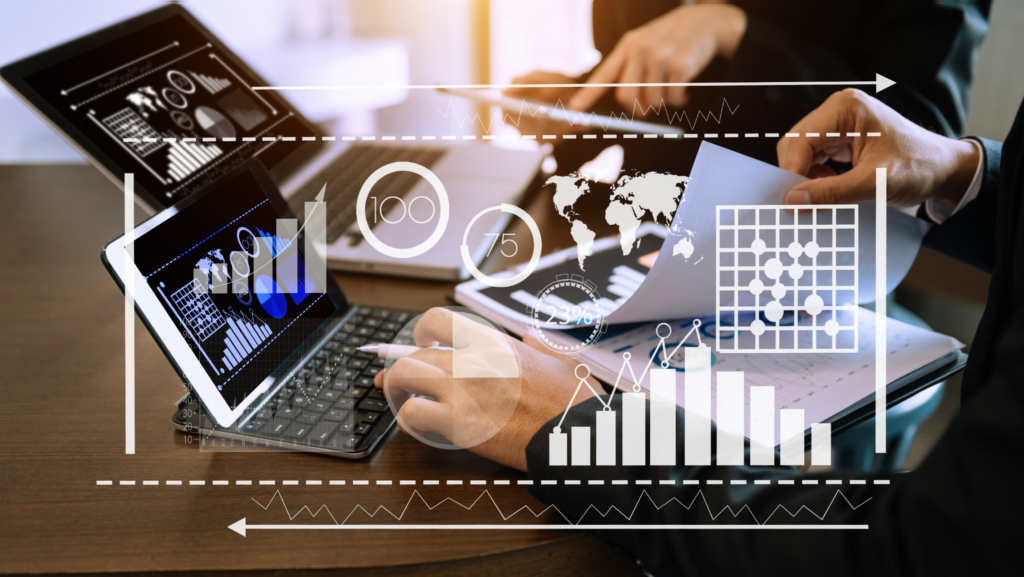 SoftBank has announced the creation of a committee to oversee the management of its Vision Fund 2. The committee's goals are to ensure reinvestment of Vision Fund 2 proceeds, boost strategic investments, and create long-term value.
The committee comprises various leading investors, corporate executives, and entrepreneurs.
Let's take a closer look at the goals of SoftBank's Vision Fund 2.
What is the Vision Fund 2
Softbank's Vision Fund 2 is a massive investment fund that will be used to acquire minority stakes in primarily technology-focused companies worldwide. The fund is expected to have a total capital commitment of $108 billion and is under the platform of SoftBank Group.
Vision Fund 2 is to generate returns from minority investments in technology-oriented companies in various stages of growth and across multiple sectors, as well as, direct investments in new technologies such as robotics, cloud computing and artificial intelligence (AI). One particular sector that Softbank is focused on investing in through its Vision Fund 2, includes startups within the Life Science industry such as pharmaceuticals and medical devices.
Vision Fund 2's long-term strategy is to leverage its deep capital base by investing globally with strategic foresight. It allows them to bridge early-stage innovation with growth capital, spanning seed stage venture through public markets. In addition, investing into largely uncorrelated industries creates a diversified portfolio with different investment cycles for returns without exposing them to large-scale economic downturns like the one recently seen due to the spread of Covid-19. Moreover, this strategy enables SoftBank Group Corporation to be at the cutting edge of innovation while potentially stemming any financial losses from individual investments should they fall below expectations.
What is the goal of the Vision Fund 2
Softbank's Vision Fund 2 is a $108 billion tech fund run by the Japanese telecommunications and technology giant, Softbank. It was created to bring innovative, market-disruptive companies to the global stage. The aim is to provide venture capital funding to businesses that could significantly impact the world economy and have the potential to outpace their competition. In addition, companies backed by this fund will have potential access to resources, savings, strategic advice and guidance that would otherwise be inaccessible.
Softbank's Vision Fund 2 aims to identify and back companies with aggressive growth goals that can help create jobs, drive innovation and increase economic stability worldwide. Its investment activities are managed by a global team of professionals actively seeking innovative solutions across diverse industries such as energy & sustainability, financial services & infrastructure, healthcare technologies & services; transportation & mobility; enterprise tools & services; and consumer technologies & services.
By investing in these sectors, Softbank hopes to encourage technological innovation that can accelerate global economic transformation while generating returns for its investors. Additionally, as part of this vision fund model, Softbank will provide guidance and advice tailored to each company's unique objectives — helping them deliver sustainable success in the long term.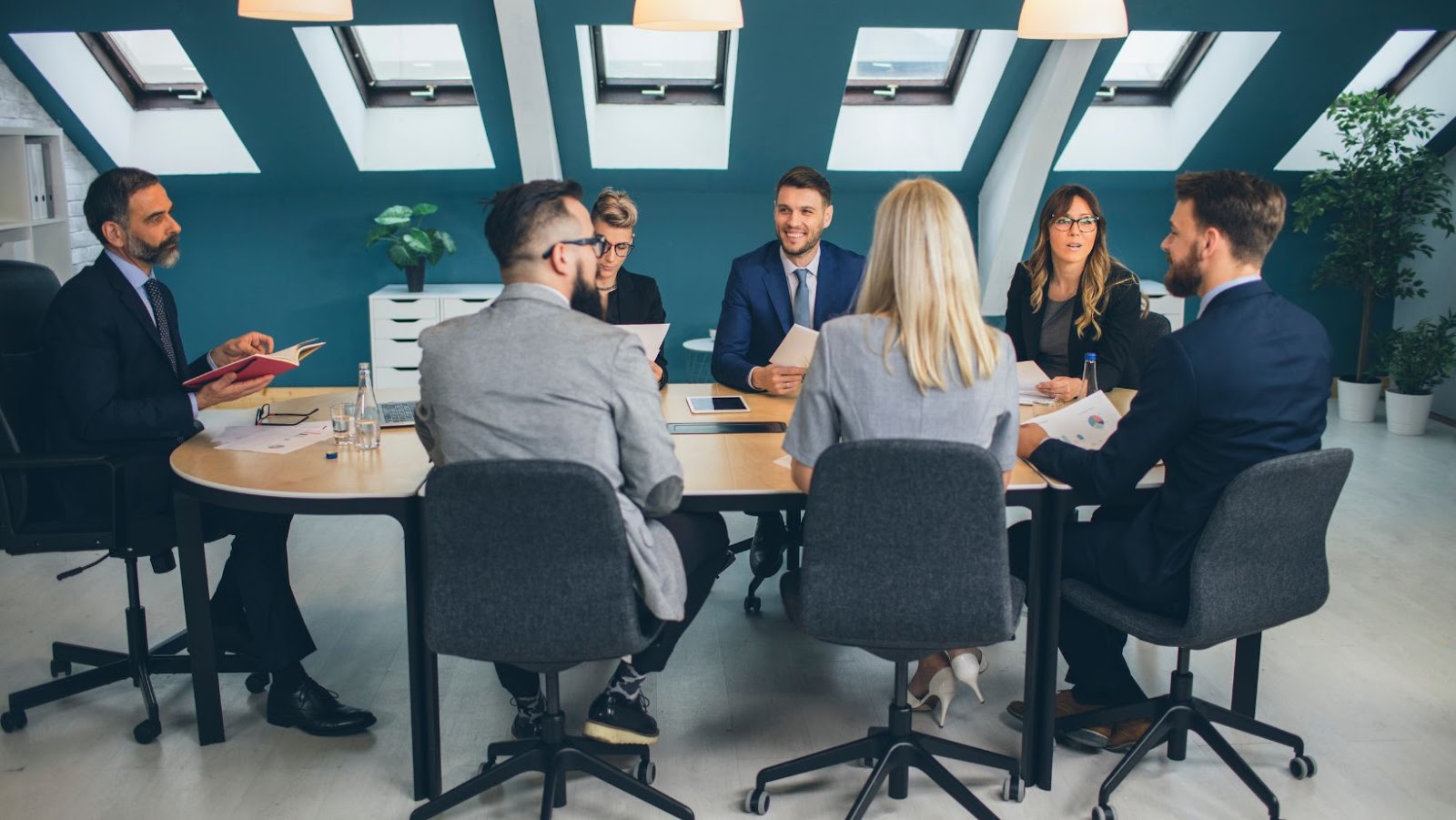 SoftBank Creates Committee To Oversee Vision Fund 2
SoftBank has recently created a committee to oversee its new Vision Fund 2. The committee will take strategic financial and investment decisions to ensure Vision Fund 2 meets its goals and objectives.
This committee will be composed of professionals from the banking and finance sectors. But, first, let's take a closer look at the goals of SoftBank's Vision Fund 2 and how the committee can help reach these objectives.
Who is on the committee
SoftBank's Vision Fund 2 committee consists of a variety of members, including:
Masayoshi Son, Chairman & CEO of SoftBank Group
Marcelo Claure, CEO of SoftBank Group International
Rajeev Misra, Strategy Leader and Chief Executive Officer of SoftBank Investment Advisers
Ron Fisher, Executive Vice Chairman of SoftBank Group Corp.
Al Okada, CEO and President of the Development Bank of Japan
Greg Summerhayes, Head of Alternative Assets at GIC (Singapore)
Adam Neumann, once the CEO and founder of now reorganized WeWork
Klaus Hommels, Founder & Managing Partner at Lakestar.
Additionally, to further round out its team in Venture Capital investments Softbank has committed to bringing on executives from companies like Goldman Sachs and Morgan Stanley alongside several accomplished independent investors such as Jemma Green and sanjay Nath as well as former Softbank president Nikesh Arora. Additional members may join later this year that are expected to add additional focus to the Vision Fund 2 committee's strategy. The goal for the committee is to strengthen their global partnerships by investing in high potential tech startups worldwide.
What are their roles and responsibilities
The Vision Fund 2 is an initiative launched by SoftBank to further its mission to invest in the development and success of startups, particularly those focused on Artificial Intelligence (AI) and robotics.
To achieve its goals, SoftBank established a committee comprising leaders from various disciplines tasked with developing a roadmap for managing and deploying the $108 billion held by the fund.
SoftBank's committee has a few primary roles and responsibilities. Firstly, they manage investment strategies and guide decisions on which investments to pursue – technology or non-technology start-ups. This can involve deep-dive sector analysis, competitive intelligence gathering and making important decisions about which companies and sectors to prioritize as part of their long term strategy.
In addition, members of the committee must build relationships with investors, entrepreneurs, public sector bodies, policy makers and regulatory organizations; advise on matters such as initial public offerings (IPOs), secondary acquisitions, private placements and place deals with venture capitalists; advise on corporate governance/risk management; research industries/markets as well as relations between companies/partnerships that could lead to industry shifting innovations; assess potential strategic investments into start-ups or existing companies and provide workable solutions for preparing projects for commercialization so that the fund can benefit from them in terms of returns. They should also communicate potential investment risks to prevent financial losses due to negligence or errors in decision making processes.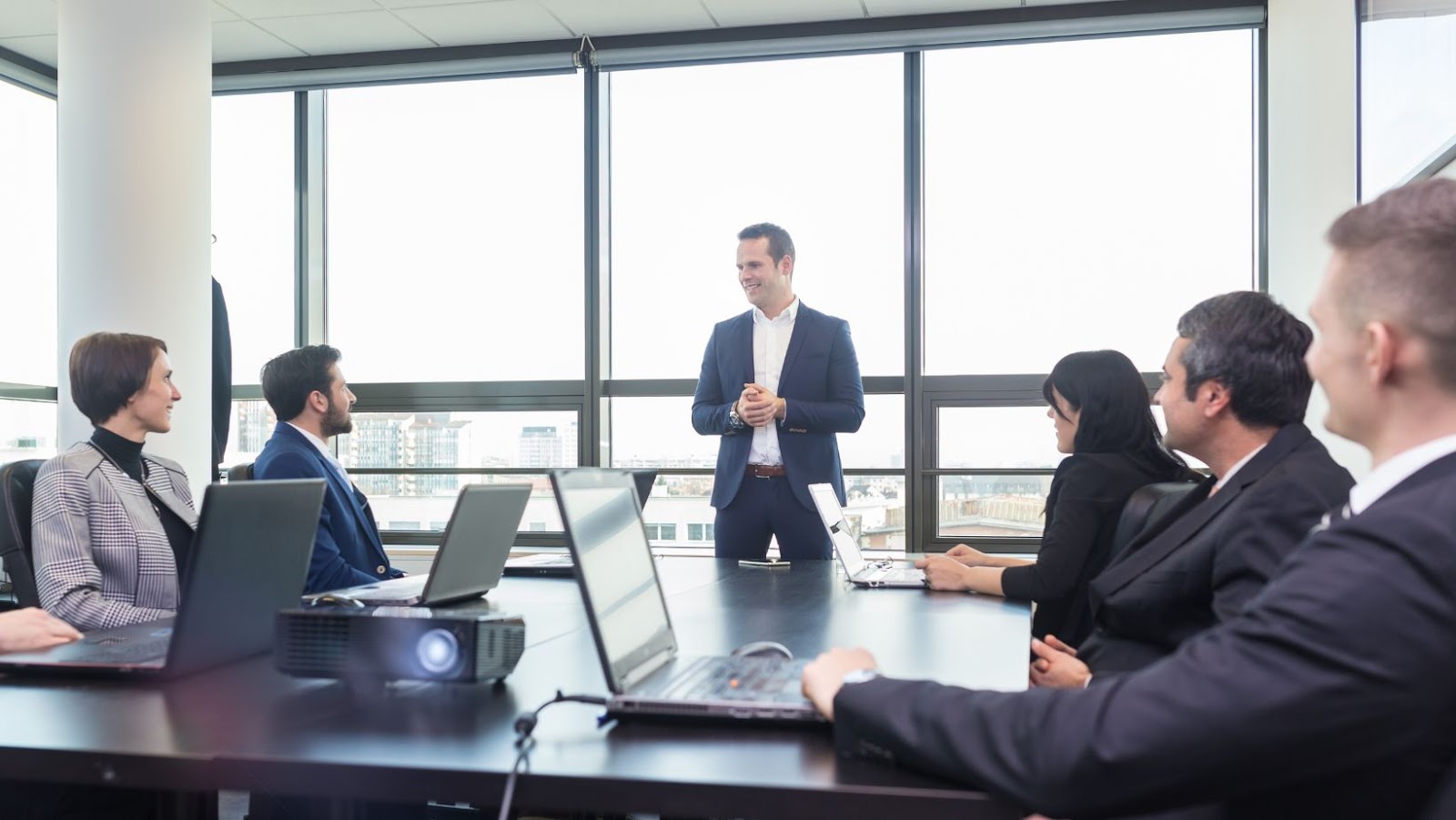 Investment Strategy
Softbank has created a special committee to oversee the Vision Fund 2, and is putting together an investment strategy to achieve their goals.
This committee is composed of representatives from Softbank and other global investors.
Softbank's investment strategy will focus on investing in transformative businesses and technology while leveraging relationships with large corporations and global partners.
This strategy is intended to create long-term value.
What is the investment strategy
Softbank's Vision Fund 2 is a $108 billion tech-focused fund launched in July 2019. This particular fund focuses on venture capital investments in disruptive technology-related companies. It follows similar strategies to its predecessor, with a broader scope and greater focus on artificial intelligence, robotics and other deep-technology sectors.
To effectively invest the funds, the Vision Fund 2 combines investing in existing late stage Unicorns (startup businesses with a large evaluation) and developing new ideas through an exploration fund to identify early stage opportunities. Through this process, Softbank looks to leverage its ecosystem of relationships, industry knowledge and resources to identify high potential innovators that can drive global technological progress.
The Vision Fund 2 is structured so investors can receive returns through private market exits such as strategic acquirers or IPOs over the next two years. Furthermore, it has also launched a second artificial intelligence focused fund focusing on providing seed capital for early stage startups working on groundbreaking technologies related to AI. This additional vehicle allows Vision Fund 2 more flexibility when making investments and provides an additional layer of protection if one of their larger investments fails.
The overall goals are ambitious but Softbank remains confident it can maximize returns while driving revolutionary change across multiple industries including healthcare, finance and transportation by investing heavily into advancements relating to deep technology such as autonomous vehicles and advanced analytics platforms.
How will the fund be allocated
To achieve its strategic objectives, SoftBank's Vision Fund 2 is expected to be allocated both flexibly and strategically. The fund will be invested across various stages from early to late stage companies and industries. This strategic approach is designed to provide investors access to diverse opportunities that had not existed before, providing exposure to more venture categories and growth potential.
The general strategy is focused on two main areas: firstly, investing directly in technology-related companies that focus on developing both new products or services, as well as staying ahead of the competition by making equity investments in existing technology-driven or digital businesses through secondary transactions; secondly, taking minority stakes or Board representations in established companies that have the potential for transformative growth.
These investments are shaped around four different goal types:
1) Early stage companies – those at the seed and early venture capital stages;
2) Late stage companies – those aimed at leveraging SoftBank's extensive resources and experience in engineering;
3) Expansion capital investments – those which enable portfolio companies looking for further investment capital at later stages;
4) IPO platform investments – investments aimed at increasing the likelihood of an eventual public offering exit several years later.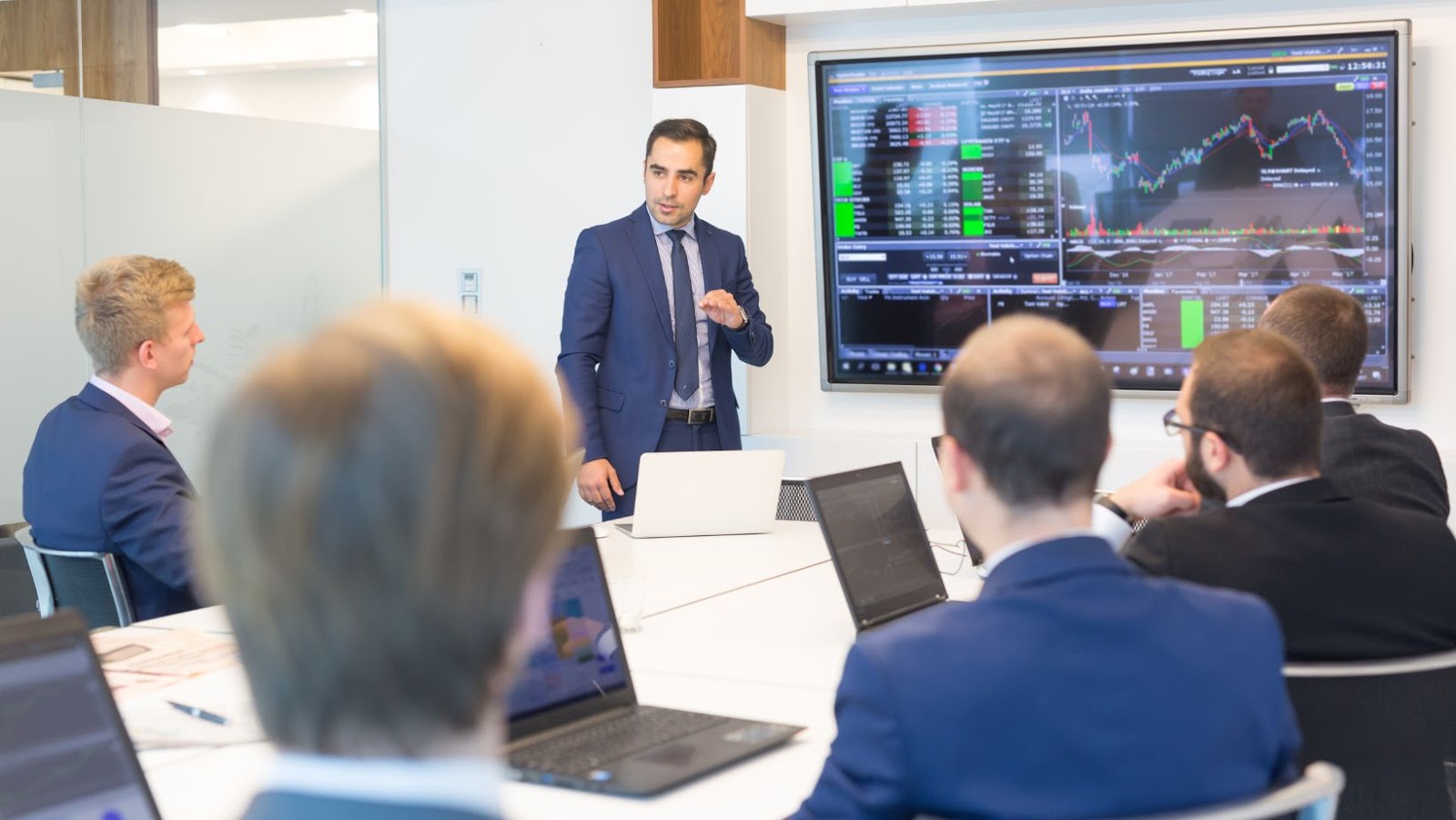 Impact of the Vision Fund 2
Softbank's Vision Fund 2 was launched in July 2020 and aims to provide $108 billion of investment capital for technology startups worldwide. It is expected to substantially impact the tech industry and the global economy.
In this article, we'll look at the potential impact of the Vision Fund 2 and what it could mean for the future of technology and the global economy.
What impact will the Vision Fund 2 have on the tech industry
Softbank's second Vision Fund is expected to significantly impact the tech industry, especially in artificial intelligence, robotics and smart manufacturing. The fund aims to invest $108 billion into emerging technologies to make them more accessible and promote innovation. With this money, Softbank plans to accelerate the development of new technologies that can change how products and services are developed and delivered. This will help create new growth opportunities, expand existing markets and bring innovative ideas to fruition faster.
Specifically, Softbank's technology investments will focus on areas such as artificial intelligence (AI) capabilities, 5G networks, edge computing drives better customer experience, Internet-of-Things (IoT) solutions for enhanced connectedness between people, devices and services as well as deep learning applications for various sectors such as health care, agriculture and finance. Furthermore, through its investments into robotics companies, Softbank aims to benefit both companies operating in these industries and those in other sectors that can implement robotic solutions into their business models.
Additionally, SoftBank intends to contribute to Smart city initiatives with its large portfolio of investments into startups working on various aspects of city infrastructure enabling data sharing, making cities more efficient and sustainable for generations ahead. Finally, by investing heavily in start-ups, SoftBank aims to help mitigate funding issues that traditionally hold back these companies' growth potential, allowing them to grow faster with greater long-term stability.
What are the potential risks associated with the Vision Fund 2
The Vision Fund 2 (VF2), SoftBank's latest multibillion-dollar investment initiative, is making waves in the technology industry. The fund is significantly larger than its predecessor and is believed to have garnered commitments from world-renowned investors such as Apple, Foxconn, Microsoft and Standard Chartered Bank. However, despite the initiative's enthusiasm, several risks should be considered when assessing its potential impact.
First, there has been growing concern over potential conflicts of interest between SoftBank and its portfolio companies due to their significant investment overlap. While this could potentially bring important synergies, it might also distort market dynamics if SoftBank unduly influences the strategic decisions of these businesses or attempts to gain unfavorable terms for itself by leveraging its financial clout.
Second, VF2's investments may be subject to regulatory scrutiny. In particular, antitrust authorities may intervene if a portfolio company gains too much market power within a region through acquisition campaigns or exclusive partnerships with VF2's help. Already regulators have called on SoftBank over alleged price-fixing collusion between budget hotel operators Spring Hotels & Resorts Inc., OYO Japan Corporation and Ashitaba Inc., three portfolio companies of VF2's predecessor Vision Fund 1 (VF1).
Thirdly, SoftBank's concentrated approach towards investing in large firms with established cash flows may not be suitable for the venture capital scene which typically involves smaller investments that are subject to more risk but can often yield greater returns during an exit event (in other words during IPOs or acquisitions). Consequently, there is a danger that new startups could miss opportunities due to lack of external equity financing and remain underfunded as institutional support goes primarily towards larger companies instead.
Conclusion
Softbank's Vision Fund 2 aims to create a virtuous cycle of growth. It looks to identify and invest in world-leading cutting-edge technologies and business models that have the potential to create new markets and new products. Softbank is also creating a committee to manage the fund and make sure the goals of the fund are reached.