Nvidia Geforce: Configuring The Settings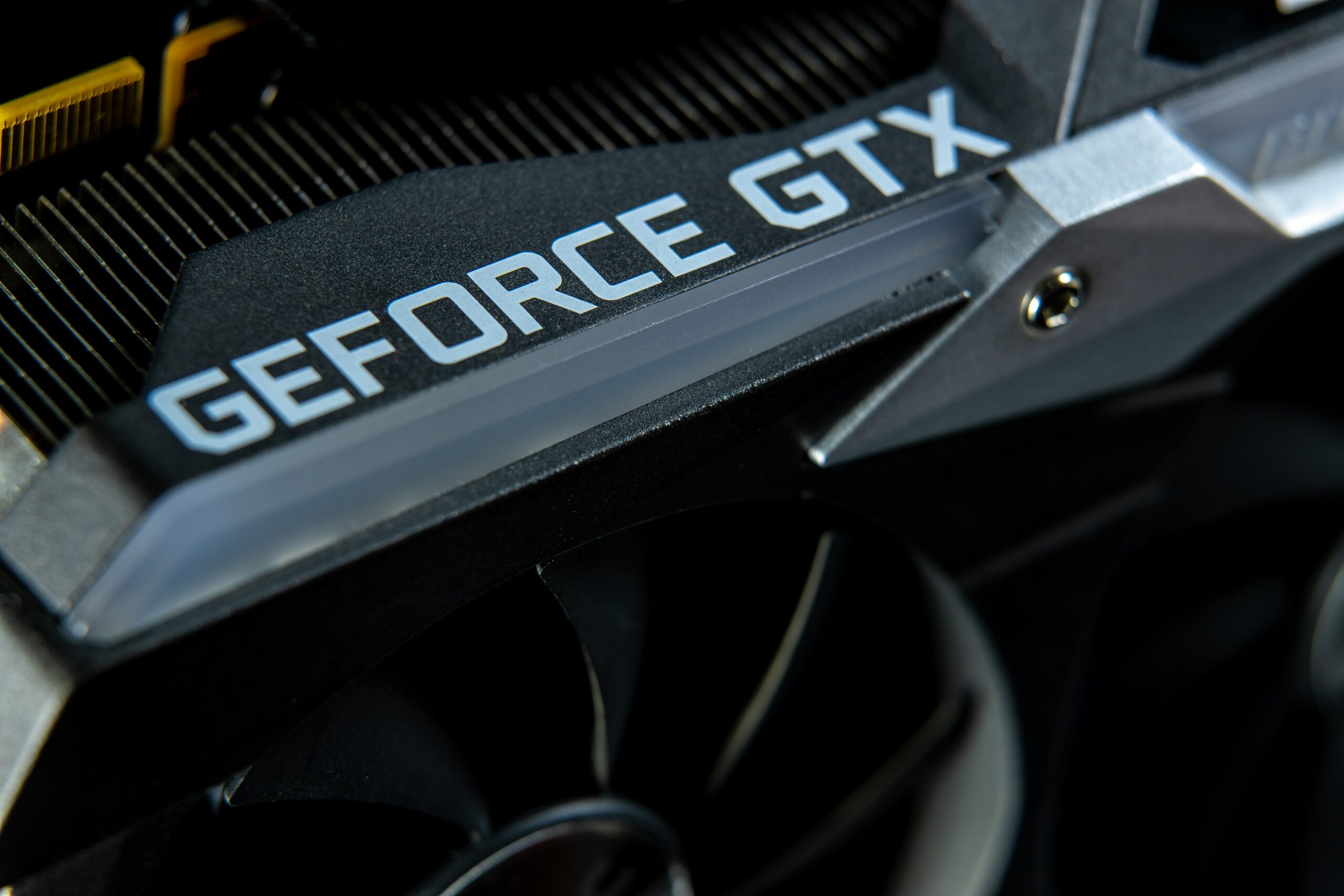 Are you experiencing trouble connecting to Nvidia Geforce Now? Don't worry–you're not alone.
In this blog, we'll discuss how to configure the settings so that your experience is as smooth and seamless as possible. Let's get started!
Introduction to Nvidia Geforce
Nvidia Geforce is a series of graphics processing units (GPUs) designed by NVIDIA for use in gaming, professional visualization and machine learning. It has revolutionized the way people experience gaming and visual entertainment, bringing realistic high-definition imagery to desktop computers, laptops and mobile devices. The recent addition of Nvidia Geforce Now provides high performance cloud gaming capabilities straight from the cloud. When it comes to configuring your Nvidia Geforce settings there are a few things to keep in mind. You should have the latest drivers installed, choose a suitable graphics card profile, customize application settings and tweak the performance of your graphics card on a game per game basis. This guide will take you through the various settings available to you within GeForce Experience to help improve your gaming experience. We'll cover installation instructions and best practices for system maintenance as well as how to optimize specific applications or games for better performance. Finally, we'll discuss basic troubleshooting if there is an issue connecting to Nvidia GeForce Now. With these tips, you will quickly be able to enjoy smooth, realistic visuals when using your graphics card with any application or game you desire at optimal performance levels.
Benefits of Using Geforce
Using Geforce is beneficial for gamers and other performance-oriented users who want the best performance from their computers. With a Geforce graphics card, you can expect faster frame rates, higher resolutions, and better overall gaming performance. Geforce also offers several advanced features that are often tailored for specialized uses like streaming video or playing games on multiple screens simultaneously. Configuring a Geforce card requires an understanding of the different settings and how they affect performance. Knowing how to configure your settings can help maximize the potential of your computer's hardware and ensure the best experience possible when gaming or running intensive applications. Properly configuring the settings of your Geforce card will allow you to customize the experience of your PC in ways that will enhance gaming, movie watching, and other activities that may require you to use more than one monitor or view more than one window at once. Different settings on a Geforce card can offer many options like overclocking, setting fan speeds, and optimizing 3D rendering settings such as Texture Filtering, Anti-Aliasing, Anisotropic Filtering (AF), Power Management Mode (PMM), or Shader Cache. Selecting certain hardware profiles can also offer additional flexibility for different games so you can set up a configuration for playing high demanding games such as Battlefield 4 on maximum details while another profile could be optimized for general web browsing or watching movies online in HD quality with minimal energy usage from your video card's processor (GPU).
Using a Geforce graphics card gives its users advantages over others who don't utilize this technology properly — allowing them to experience improved gaming performance with better frame rates at higher resolutions while having access to enhanced features that are not available on regular graphics cards. Furthermore, configuring the settings correctly will ensure higher returns in terms of visuals and overall computing power by maximizing all available resources in tandem with each other according to user preference and needs.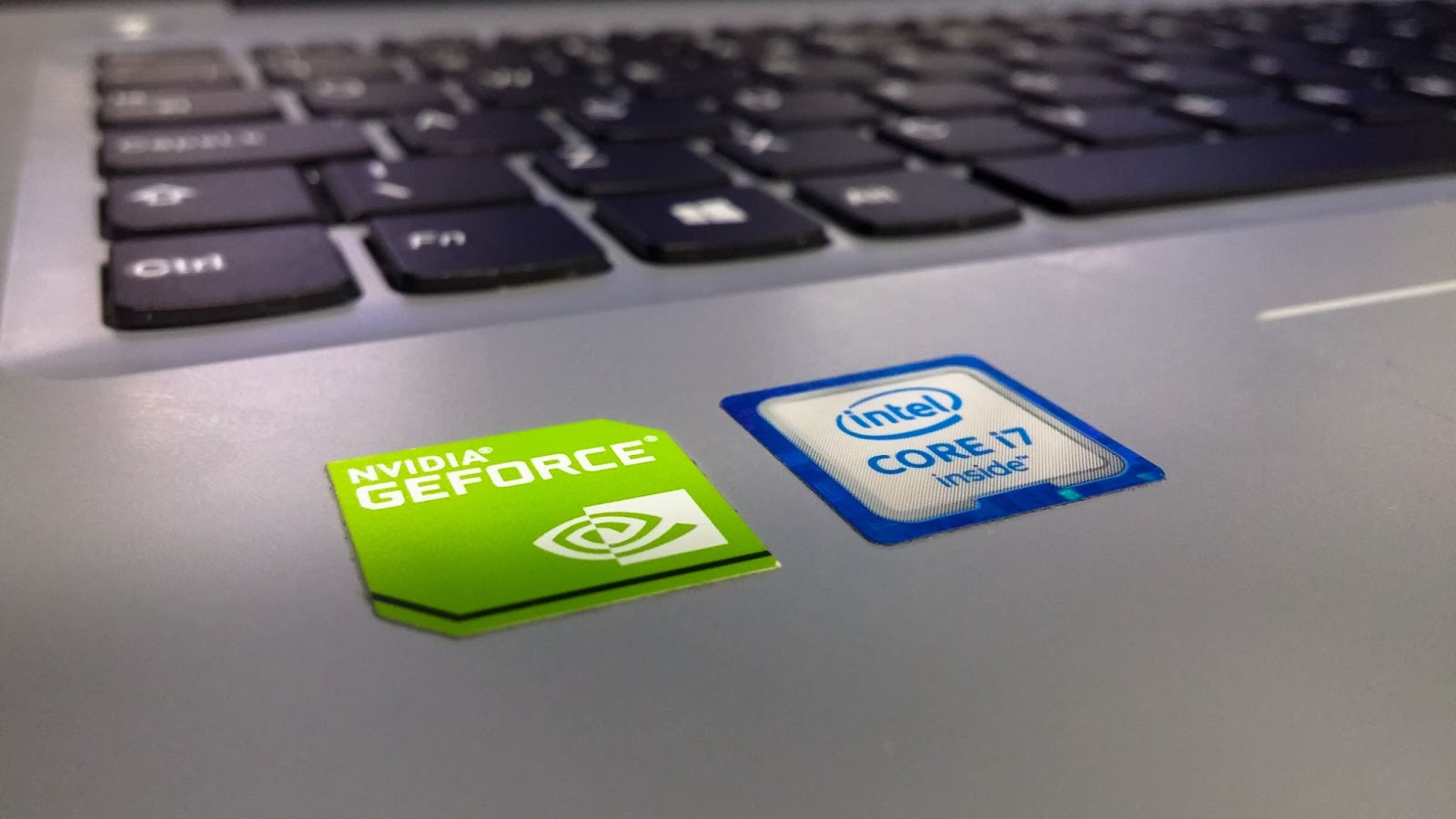 Understanding The Configuration Settings
Nvidia Geforce Settings allows you to customize the graphics settings on your computer. Each setting will affect how your computer performs when running games or other programs, so understanding what each setting does is important in order to get the most performance out of your rig. The first step when configuring settings is to use the slider bar to set the desired level of performance for your system. This can range from saving battery life with lower power settings and getting maximum gaming performance with higher settings. The following are some of the main configuration settings available:
– Antialiasing – This setting reduces jaggedness in line art by combining multiple pixels into a single image buffer that reduces line edge artifacts and improves imagery quality
– Anisotropic filtering – This setting determines how textures are read off a surface, and sets how far textures will be sampled from a given point on an object's surface. Higher levels of this setting increase realism but decrease performance
– Texture Quality – This setting determines how much data is stored per pixel in a 3D rendered object, which influences both texture detail level and geometric accuracy within an object. A higher texture quality will create smoother surfaces at the cost of decreased performance
– Ambient Occlusion – This setting represents how light illuminates objects based on their environment which helps depict objects as being part of their surroundings for more realistic visuals at a marginally increased cost in rendering time.
– Screen Space Global Illumination (SSGI) – This feature best replicates realistic lighting conditions creating indirect reflections while also increasing shadows and highlights to provide more visually true shadows even when using dynamic algorithms like HDR or bloom effects.
By understanding these various configuration options, you will be better equipped to make adjustments tailored specifically towards getting improved game performance out of Nvidia Geforce Settings.
There Was a Problem Connecting to Nvidia Geforce Now
If you are having difficulty connecting to the NVIDIA GeForce Now service, there are several troubleshooting steps you can take. First, ensure that your device meets all of the minimum system requirements. If your device meets the requirements listed, but you are still unable to connect, there may be a problem with your internet connection or firewall settings. If this is the case, please follow our steps to troubleshoot and resolve any connection issues:
• Check that your network connection and cable or wireless router is working correctly.
• Make sure that any firewalls or antivirus programs on your computer are not blocking access to NVIDIA GeForce Now. See the manufacturer's help documentation for information on configuring these programs correctly.
• Turn off and then turn back on your wireless router by unplugging it from power for 30 seconds and then plugging it back in.
• Try connecting to a different wireless network if available and verify that your device meets all the requirements listed in this article.
• Reset the software by performing a System Refresh.
Steps to Resolve The Connection Issue
Often, just switching off your router for a few minutes and then again after a few minutes may resolve the connectivity issue. In some cases, however, further troubleshooting steps are necessary. Here are the steps that should be followed to maintain an uninterrupted connection with NVIDIA GeForce Now:
1. Reboot and run the latest driver of Geforce Now.
2. Reinstall GeForce Experience and re-login to your account to check if it resolves the issue.
3. Make sure that Windows Firewall and any anti-virus programs you have installed on your computer are not blocking NVIDIA GeForce Experience or GeForce Now's connection to servers or access to web pages.
4. For best performance, use a Wi-Fi router that supports 5 GHz frequency band (802/11ac). If 5 GHz is not available in your home, make sure that you connect all devices in the same room as your modem or router for best signal strength and range on 2.4 GHz networks band frequency 802/11n or lower (but 802/11b is not recommended).
5. Verify that all network services required for GeForce NOW are enabled on port UDP 8880,5500,4550 & 443 . These can be opened from Control Panel > Network Settings > Network Connections > Right click Local Area Connection> Advanced> Traffic light icon >Inbound Rules then add Windows Firewall Rule for each port separately by pressing New Rule > Port opens each port manually with UDP setting selected.
6. Clear DNS cache if no connectivity found – open command prompt in administrator mode and run ipconfig /flushdns & Ipconfig /release & ipconfig /renew commands one by one without quotes at command prompt
7. Make sure you have UAC (User Account Control) disabled on your PC AND windows firewall turned off
8. Go to whatismyip website https://www.whatismyipaddress1
9. Open Geftorceedge browser
10. Enter IP found at 10
11. Run Nvidia GForce Experience follow steps provided there if it fails then goto 12 else goto 15
12. Copy Link given at Whatismyip website
13. Paste link into browser
14. Replace what is my IP address part of URL with IP address from step 8
15. Finally Check internet speed & ping latency . If there is any drop of ping or speed then change Routers WiFi setting or install a new Router which supports 802/11ac which would improve both Ping latency & streaming speed dramatically.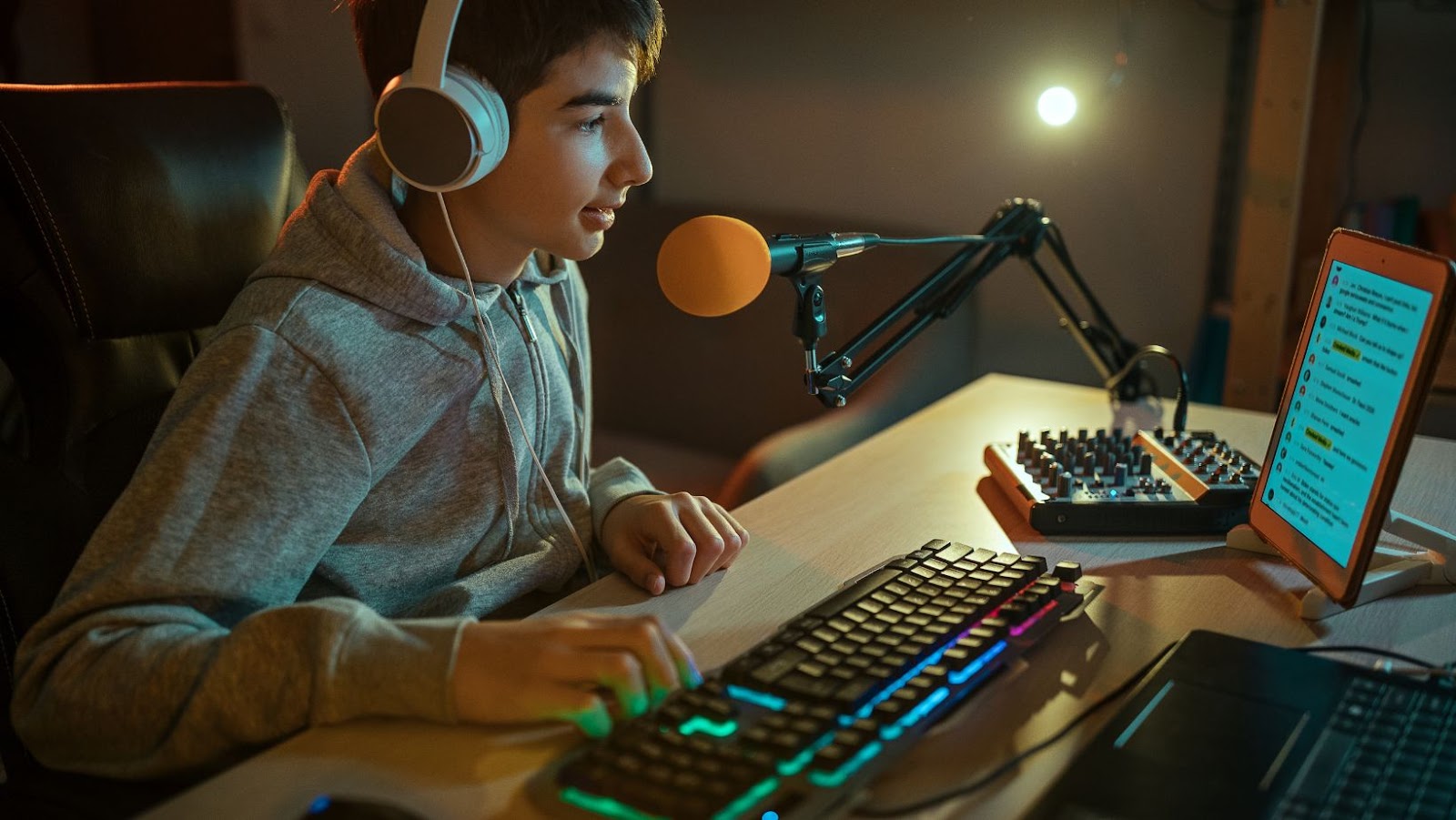 Tips to Avoid Connection Issues in The Future
In order to avoid connection issues with Nvidia Geforce Now in the future, it's important to follow some simple tips and best practices. The following suggestions should help increase the stability of your connection to Nvidia Geforce Now, improving your gaming experience:
• Make sure that your computer has up-to-date drivers installed, as they are essential for running Nvidia Geforce Now properly.
• Keep Wi-Fi interference to a minimum – use a wired connection if possible.
• Close all other applications that could be consuming bandwidth or interfering with your connection.
• Consider disconnecting streaming devices (e.g., Chromecast) from your Wi-Fi network when using GeForce Now.
• Ensure that your router firmware is updated to the latest version available in order to take advantage of the most recent security and stability updates.
• To disconnect from GeForce Now completely, turn off the SHIELD data store on the account settings menu of GeForce Experience before exiting out of GeForce Now. This will clear any data stored from previous sessions and provide a clean start for any subsequent sessions you may attempt in the future.
Summary
This article provides an overview of the available NVIDIA GeForce settings and how to configure them for optimal performance. It explains the difference between the different types of settings, such as graphics, power management and advanced options. The article also provides a troubleshooting guide, should you experience any problems connecting to NVIDIA GeForce Now. Finally, it includes tips on configuring your system and managing your updates, so that you can always be running on the latest version of NVIDIA GeForce Now.
Conclusion
In conclusion, properly configuring the settings on your Nvidia Geforce card is important for getting the most out of your gaming experience. By optimizing display and control panel settings, setting up G-Sync or FreeSync, updating drivers regularly, and selecting the right game-specific settings, you can improve visual quality and enjoy smoother gaming with improved performance. It is recommended that users ensure that their systems have full compatibility before commencing with any configuration changes. This includes ensuring that all connections are securely in place, verifying that all power cables are properly connected, and confirming that their PC's processor and RAM specifications match those required for optimal performance. If any of these steps do not yield satisfactory performance results after being completed then it may be necessary to perform a complete system reset to return your system back to its original factory settings before attempting further troubleshooting.