Xbox Game Pass Ultimate: Everything You Need to Know
Are you an avid gamer looking for an all-in-one gaming experience? Xbox Game Pass Ultimate might be just what you're looking for!
With tons of amazing games and exclusive membership benefits, the Xbox Game Pass Ultimate subscription is great value – but what exactly does it offer? Read on to find out more!
Introduction: What is Xbox Game Pass Ultimate
Xbox Game Pass Ultimate is the all-in-one subscription service from Microsoft that provides access to more than 100 high-quality video games, as well as exclusive discounts and offers. With Xbox Game Pass Ultimate, Xbox users can enjoy a wide range of Xbox titles from first-party exclusives to beloved indie games.
With Xbox Game Pass Ultimate, gamers can stay up to date with new releases from the creators they love with exclusive game discounts and early access trials. Additionally, subscribers have access to select major third party content on PC in addition to console. This comprehensive service allows gamers to browse hundreds of available games for one low monthly subscription price. Whether you're an avid gamer or just starting out on your gaming journey, there's something for everyone on Xbox Game Pass Ultimate.
Benefits of Xbox Game Pass Ultimate
Xbox Game Pass Ultimate is a subscription service that gives Xbox gamers access to more than 100 high-quality games, along with exclusive discounts, access to Xbox Live Gold, and more. The benefits of Xbox Game Pass Ultimate include:
All the benefits of Xbox Live Gold: This gives gamers access to multiplayer gaming in popular titles like Call of Duty and Fortnite, as well as a growing library of free games with Games With Gold.
Games library: This includes over 100 premium titles for console gaming and over 200 PC games that can be played on Windows 10 or Steam. Every month, new games from top developers are added to the library.
Exclusive discounts: Subscribers get exclusive discounts on digital content from the Microsoft Store such as game add-ons and movie downloads.
Early access: With Xbox Game Pass Ultimate, subscribers have early access to upcoming Microsoft exclusives when they become available on the store before their official release dates.
What Games are on Xbox Game Pass Ultimate
Xbox Game Pass Ultimate offers access to a wide variety of games for all types of gamers. With more than 100 titles available on Xbox Game Pass Ultimate, there is something to satisfy every gaming need. From major franchises like Halo and Gears of War, to indie favorites such as The Outer Worlds and Strange Brigade, there is something for everyone.
For those looking for a challenge, Xbox Game Pass Ultimate contains many popular fighting games including Mortal Kombat 11 and Killer Instinct. These fighting games have evolved with time and provided opportunities for both veteran players and newcomers alike to hone their skills in intense competition.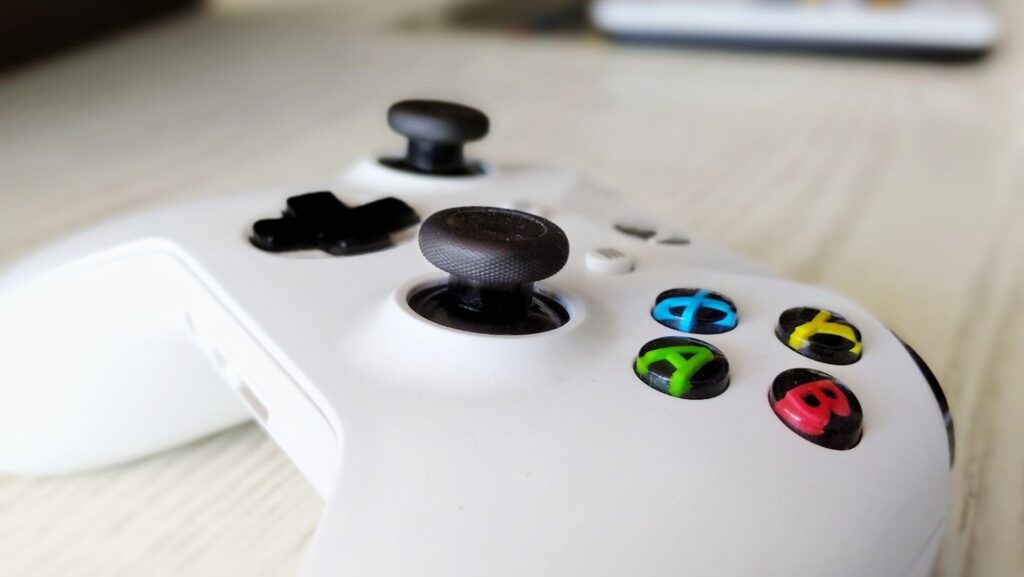 Sports fans will be glad to know that Xbox Game Pass Ultimate features some of the most popular titles on the market today, as well as a roster of beloved classic sports titles that are sure to provide hours of nostalgic entertainment. Through Xbox Game Pass Ultimate one can experience sports like never before with favorite titles such as NBA 2K21 or FIFA 21!
If racing is more your speed, the Xbox Game Pass has plenty on offer ranging from arcade racers like V-Rally 4, classic experiences such as Forza Horizon 4, or even devoted simulations like Assetto Corsa Competizione! There truly is something for everyone when it comes to racing titles on the Xbox Game Pass Ultimate!
If you are looking for a co-op adventure you can share with friends then look no further than Sea of Thieves or Minecraft Dungeons! Enjoy sailing with your friends in search for buried treasure or raise your sword in combat against powerful creatures together through enchanting dungeons! Whatever game you pick from the vast library found within Xbox GamePass Ultimate there's guaranteed fun awaiting after only a short download time.
How to Access and Play Xbox Game Pass Ultimate Games
Xbox Game Pass Ultimate, which includes Xbox Live Gold and access to over 100 high-quality games on console, PC and Android mobile devices, is the ultimate gaming experience. With all these great choices, understanding how to use the service can be a bit confusing. To help you get started, here are some tips on how to access and play games on Xbox Game Pass Ultimate.
First, sign into your Xbox account and open the Microsoft Store app. From there, locate the "Subscriptions" tab under My Library in the menu bar at the top of the screen. Here you will find any active paid subscriptions including Game Pass Ultimate (if it is part of your subscription plan). If you are using a console (Xbox One or Xbox Series X/S) select "Manage" from this page then select manage all. You will now be able to access any additional benefits such as discounts for in-game content and access game downloads for those subscribed members only.
Once you've accessed the Subscriptions page through either method above, it's time to jump into playing those great games we talked about earlier! To begin using Game Pass Ultimate simply begin searching through titles either by genre or features like 4K UHD. Before downloading each game from the Microsoft Store app make sure to check if you need additional software or hardware like controllers or headsets – as these can also be purchased via integrations made with other services in order to save money when shopping online or in stores! Finally once downloaded dive right into playing!
Xbox Game Pass Ultimate Subscription Options
Microsoft offers three different subscription plans for its Xbox Game Pass Ultimate package. A one month subscription costs $14.99, a three-month subscription costs $44.97 and a six-month subscription will cost you $89.94. Xbox Game Pass Ultimate includes access to over 100 console and PC games as well as Xbox Live Gold for online multiplayer gaming. All subscriptions are prepaid and require an active Xbox Live Gold membership to be able to play the purchased games.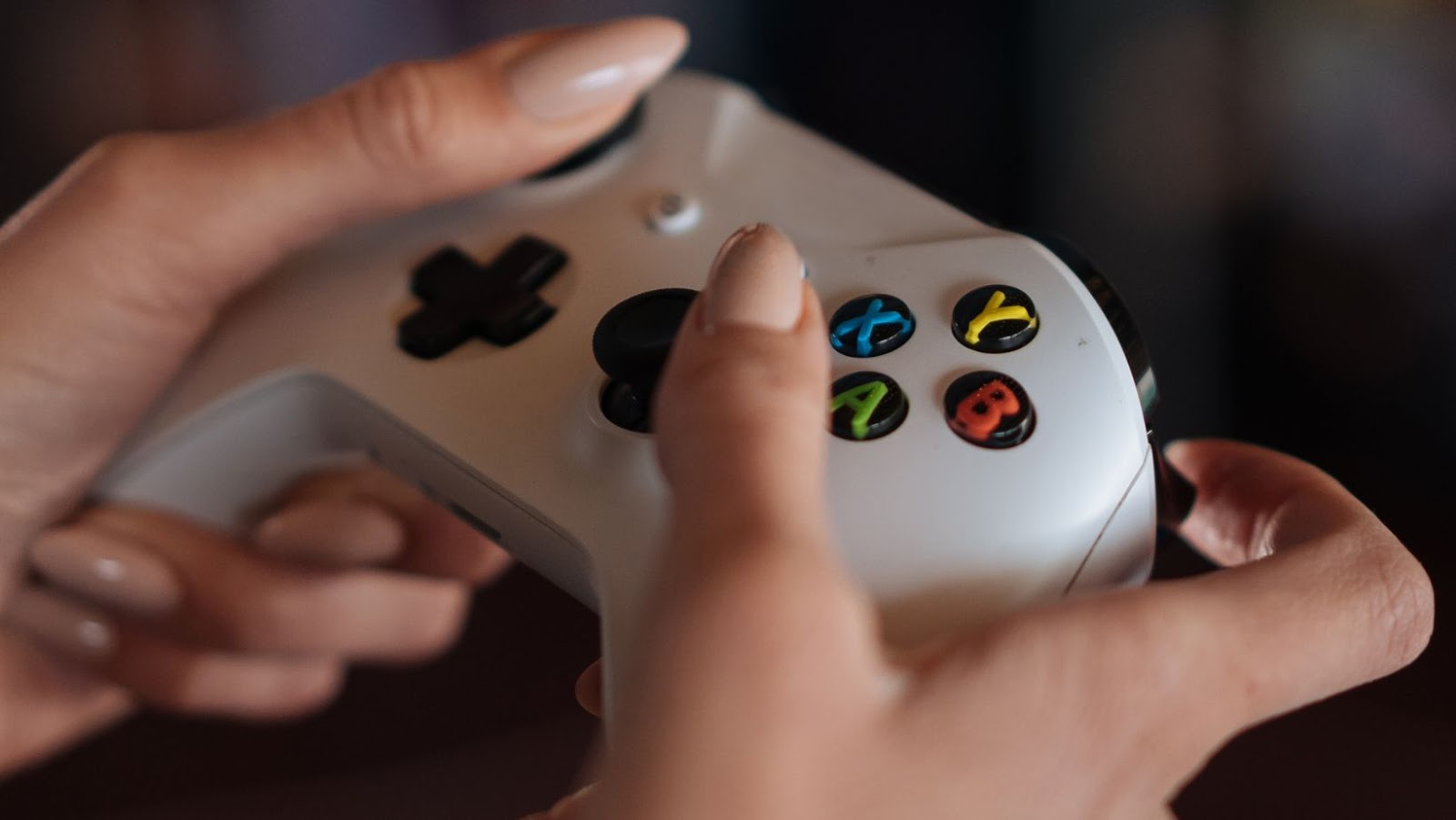 The Xbox Game Pass library includes a wide range of titles across a number of genres, from classic shooters like Halo: Reach, modern adventure games such as Telltale's The Walking Dead series, family friendly experiences like Minecraft Dungeons and classic RPGs like Divinity: Original Sin II – Definitive Edition. You can also play popular sports franchises like NBA 2K21 or eSport favorites like Rocket League with your Xbox Game Pass Ultimate subscription!
Being an Xbox Game Pass subscriber also gives you access to exclusive discounts on games in the Microsoft Store as well as free trials of select blockbuster titles before they're released everywhere else! Finally, you can join up with friends online with Instant Gaming Party support and talk shop while playing together in one voice chat session! So with all these amazing features, why wait? Sign up now for the ultimate gaming experience available today with your very own Xbox Gamepass Ultimate subscription!
Xbox Game Pass Ultimate Perks
Xbox Game Pass Ultimate is the revolutionary subscription service from Microsoft that gives gamers access to an ever-expanding library of over 100 high-quality console and PC titles. Not only that, but subscribers also get exclusive discounts on select digital titles as well as unrestricted access to online multiplayer gaming with Xbox Live Gold membership.
Xbox Game Pass Ultimate also offers access to a number of free games, such as Killer Instinct Classic, Phantom Dust Remastered and Super Lucky's Tale. On top of all this content, Xbox Game Pass Ultimate comes with even more exclusive benefits and perks, such as members-only offers, the chance to try new EA Play titles right out of the gate and 10% off add-ons for select titles like Gears 5s exclusives Hellhound Gear Packs.
Additionally, subscribers are eligible for huge discounts on select digital games—up to 20% off—and can explore dozens of genres from action/adventure or fighting/stunt games to sports or platformers and more. Xbox Game Pass Ultimate also offers access to a variety of popular Backward Compatible Xbox Originals like Kameo: Elements of Power. Members can further enhance their experience by downloading favorite titles directly from the console store or through a Windows PC using the Xbox (Beta) app.
By signing up for Xbox Game Pass Ultimate, you'll get online multiplayer with Xbox Live Gold membership as well as hundreds of great game titles. With dozens of genres including action/adventure or fighting/stunt games to sports or platformers, you'll never get bored–just choose your favorites and start playing! Don't wait any longer–dive into the great world waiting with your subscription today!
Tips for Making the Most of Xbox Game Pass Ultimate
Xbox Game Pass Ultimate provides gamers with an extensive selection of titles for a low monthly cost. This subscription-based program gives members access to an ever-growing catalog of more than 100 high-quality games and also includes great features like cloud gaming for Xbox console, Xbox PC, and Android platforms. With so many options, it's easy to get overwhelmed. To help you get the most out of your Xbox Game Pass Ultimate subscription, here are some tips on how to maximize your enjoyment:
1. Get the Latest Games: Xbox Game Pass Ultimate members can enjoy all the latest games on their favorite platform while they are still hot off the press! Just keep an eye out for discounts and promotions that provide early access to highly anticipated titles so that you always have something new to play.
2. Take Advantage of the Cloud Gaming Feature: With cloud gaming, you can take your game with you wherever you go! Just log into the cloud gaming app from any location with a stable internet connection and pick up where you left off — no need for any special hardware or downloads. Plus, this feature allows multiple players on different devices to play together seamlessly!
3. Keep Track of Your Subscription Time Frame: While most games in the catalog remain available indefinitely, there are some titles that come and go based on changing licensing deals made by game developers and publishers. Keep track of when titles may become unavailable so that you don't miss out on playing them before they leave Xbox Game Pass Ultimate's library permanently!
4. Explore Retro Classics: If classic retro games are more your speed, then check out a selection of fashionably old-timey offerings that span several decades' worth of hit titles optimized for current consoles like Nintendo Switch Online subscribers do with NES/SNES games currently available from its growing collection!
5. Make use Of Community Features: Join communities created by fellow gamers around specific titles or genres so that you can share strategies or discover hidden secrets about certain features within selected games — all directly from within the app itself! You never know what knowledge or advice may be lurking just waiting to be discovered by curious minds via discussions between other players through these helpful screenspace chatrooms built into each title's community page itself too!
Conclusion: Is Xbox Game Pass Ultimate Worth It?
In conclusion, Xbox Game Pass Ultimate is an excellent way to enjoy an expansive amount of games for a single monthly cost. Whether you're looking for some new ideas or something familiar, Xbox Game Pass Ultimate offers something for everyone. With access to hundreds of titles and branching out into PC gaming (and soon cloud streaming), it's a great deal; the value of this subscription vastly outweighs its cost.
You can save big on games that you might not have picked up on your own and enjoy them in the comfort of your home with friends or on the go through remote play. For anyone looking to expand their gaming library without a hefty price tag, Xbox Game Pass Ultimate would be an excellent choice.